Strong Modern Family Wins Wednesday For ABC; Fox Isn't 'Mobbed'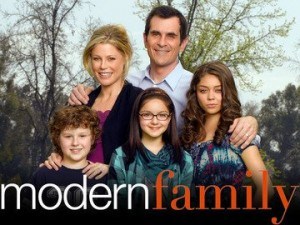 Yes, the holidays are over, but never fear! Modern Family is back, baby, and it seems that the Wednesday night powerhouse gained some steam over the break. ABC's lineup of originals, led by Modern Family, and including The Middle, Suburgatory and Happy Endings, helped ABC to win the night.
Up against mostly reruns, these ratings aren't a huge surprise, but TiVo viewers are no doubt thrilled by the return of the Eye's fan favorite. Modern Family toppled Grey's Anatomy as the number one ranked show on TiVo's Season Pass list in 2011, and was responsible for two of TiVo's most time-shifted moments of last year – one from "After the Fire" and one from "Hit and Run." And who is mad to see a Phil Dunphy-centric episode? Not us!
Meanwhile, Fox premiered its flash-mob reality series Mobbed, to which, ironically, few people showed up to see. The show had just a slightly larger audience than the Glee repeat that preceded it, nabbing 3 million viewers overall. Could this be the end of American's fascination with organized groups of strangers dancing in perfect unison? Dear God, we…actually, we don't have an opinion on that.
Did you watch Mobbed? Or would you rather just watch Modern Family in the hopes that we actually get to see Cam participate in one? Also, did anyone watch Work It?