Stargate SG-1, Atlantis, and Universe Still Live On Thanks to TiVo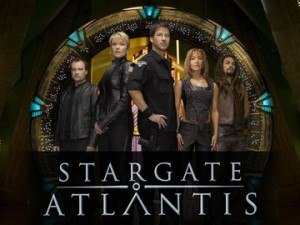 We noticed something recently, something popping up again and again on our Twitter feed, and in our TiVo data. Remember Stargate? SG-1, Atlantis, Universe – the whole shebang. Well, we've noticed that people are watching again, and though the series – and franchise – is officially over, there is still a lot of love out there for the sci-fi phenomenon.
We love this kind of stuff! And we didn't know so many of you missed Jack O'Neill and Daniel Jackson as much as we did! What is so interesting about this is that Stargate isn't exactly easy to find on the schedule these days. Airing on Syfy in the 2am and 5am hours, it's not like the networks are exactly promoting the syndicated airings.
This means that people like @gemsFamily (Watching Stargate Atlantis – The Shrine in HD on TiVo Premiere XL) are seeking the defunct series out on their TiVos, hungry for more! Our season pass info from this very week tells us that Stargate Universe ranked #262 on our list, and both Universe and Atlantis were in the top 500, with SG-1 not far behind. Not bad for a cancelled sci-fi show on at 2am!
As @DanielLarious put it, "Watching the final episode of Stargate Atlantis. Oh why was this cancelled 🙁 " We know the feeling. What about you? Do you miss John Sheppard and Dr. Rodney McKay? And what other shows are you seeking out in the midnight hours? We'll add them to the list!