TiVo's Best Bet Recordings: December 12, 2011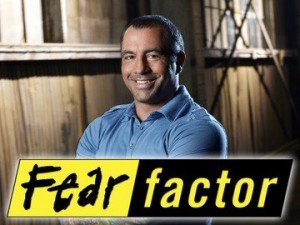 There are a lot of big television programs to get your TiVo® DVR ready for this week! Everything from game shows to specials with Barbara Walters and Katie Couric. After a six year hiatus Fear Factor returns! The buzz about the Royal wedding still hasn't died down. Join Natalie Morales on William and Kate: Inside the Royal Marriage. Get a behind-the-scenes look at the wedding in this documentary of the Duke and Duchess of Cambridge. Find out who makes Barbara Walters Presents the 10 Most Fascinating People of 2011! Take a look back at the many historic events that occurred this past year on The Year With Katie Couric. End the week and start your Christmas celebrating early with Christmas in Washington 2011! For other suggestions check out the list below…
The Real Housewives of Beverly Hills: Lisa and Taylor join Pandora at her bachelorette party — complete with Chippendales dancers — in Las Vegas. Adrienne, meanwhile, takes the rest of the gang to her casino for a party of their own in the new episode "A Book, a Bachelorette and a Breakdown."
Last Man Standing: When Mandy (Molly Ephraim) offers to start an Internet campaign to save Ed's (Hector Elizondo) favorite barbershop, Mike (Tim Allen) is thrilled to see that she's developed a passion for something and takes her under his wing at work. Vanessa's (Nancy Travis) exhausting schedule catches up with her in the middle of a business presentation in the new episode "The Passion of the Mandy."
24/7 Flyers/Rangers: Road to the NHL Winter Classic: HBO Sports' Emmy-winning franchise teams up with the NHL for another "Road to the NHL Winter Classic" series, bringing viewers inside the Philadelphia Flyers and the New York Rangers in the weeks leading up to the Jan. 2 NHL Winter Classic. The four-episode reality series will follow both clubs' highs and lows on their way to their outdoor clash at Citizens Bank Park in Philadelphia.
Prime Suspect: The murder of a Jewish diamond dealer has Jane (Maria Bello) seeking clues from his wife. A promising lead sends Jane and Blando (Tim Griffin) to question some Brooklyn rappers. Matt (Kenny Johnson) surprises Jane with a celebration when he gets a big job. Aidan Quinn also stars in the new episode "A Gorgeous Mosaic."
Christmas with the Kranks: It seems that every year, some lame film about Christmas decorating crops up like a bad foot fungus. Occasionally, a decent one such as "National Lampoon's Christmas Vacation" with its attack squirrel will appear. But this is not such an occasion. This is pain. Mental pain that grabs you like the Jaws of Life and refuses to let go, sucking you into a vortex of red and green doom. Jamie Lee Curtis and Tim Allen star.
Daily Picks, most-recorded shows and more can all be found on tivo.com to help make the most of your time. Not at home to set a recording? No sweat. Your broadband connected TiVo box allows you to set recordings while on the go.