TiVo's 2011 Year in Review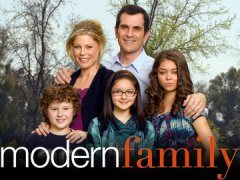 Modern Family over Grey's Anatomy…the Two and a Half Men premiere…and Clint Eastwood are just a few of the 2011 TiVo highlights. As 2011 comes to a close, TiVo did some research to find out what else was popular this year. Some of the findings may surprise you…
The top TiVo "moment" (most time-shifted) of the year came in Super Bowl XLV this February when Steelers QB Ben Rothlisberger threw an incomplete pass to Wallace with two minutes left in the fourth quarter (the Steelers went on to lose)
Rounding out the top five TV moments in 2011 are:
Super Bowl XLV, when Steelers' QB Ben Rothlisberger threw an incomplete pass to Wallace to lose the game
The eulogy of Charlie Sheen's character in the fall premiere of "Two and a Half Men"
"The King's Speech" is announced as the winner of Best Picture for 2011 during the 83rd annual Academy Awards
Modern Family hilarity in the November 16 "After the Fire" episode and October 12 "Hit and Run" episode
"Modern Family" in fact became the number one ranked show on TiVo's Season Pass list in October, toppling "Grey's Anatomy" which held the number one spot for months on end.
Of all the recording and time shifting that took place throughout 2011 thanks to TiVo, the most time shifted broadcast programs aired on the CW. "The Vampire Diaries," "90210," "Gossip Girl" and "Smallville" were all viewed in a time shifted mode more than 83% of the time (and conversely just watched live 17% of the time)!
TiVo users also remained fans in 2011 of "classic" actors. The top ten list of actors on TiVo's Wishlist are:
Clint Eastwood

John Wayne

Johnny Depp

Tom Selleck

Cary Grant

Tom Hanks

Sandra Bullock

Harrison Ford

Julia Roberts

Brad Pitt