TiVo's Best Bet Recordings: November 21, 2011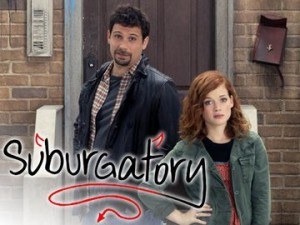 This week is a busy one, between Thanksgiving and Black Friday. Let your TiVo DVR help you lighten the load by recording all of your favorite shows, while you get ready for the holidays.
The holidays are synonymous with travel and layovers. Join Anthony Bourdain on The Layover in finding out how to kill time on your next layover. Holidays also mean bringing home significant others to meet the family and share a meal. If you're looking for love why not watch The Millionaire Matchmaker? Can't wait for Thursday? Well it's Thanksgiving in Suburgatory on Wednesday. Thursday is full of food and football, but no Thanksgiving would be complete without the 85thMacy's Thanksgiving Day Parade? With December and Christmas around the corner get in the holiday spirit by watching Jingle All the Way! Sorry this isn't the Arnold Schwarzenegger version. Here are even more suggestions to keep you entertained this week…
You Deserve It: Sort of "Deal or No Deal" with an altruistic twist, this new game show has contestants playing to win money not for themselves but for someone they think really needs and deserves it. They must buy the clues they need to solve the game's puzzles, but here's the catch: The cost of each clue isn't divulged until after they've bought it. Chris Harrison ("The Bachelor") and Brooke Burns share hosting duties.
Man Up!: Nathan (Jake Johnson) is bullied at school, and Will (Mather Zickel) wants to give his tormentor what for, but Theresa (Teri Polo) wants him to resist the urge. She's trying to get the school board to fund the science club, and the bully's mom is on the board. All bets are off, though, when Will finds out that the kid's dad (Dan Cortese) is the guy who bullied him and his friends when they were youngsters in the new episode "High Road Is the Guy Road."
Modern Family: Thanksgiving has Phil (Ty Burrell) rethinking his life when a kid from the neighborhood who grew up, moved away and got rich returns to town. Jay (Ed O'Neill) tries to give Manny (Rico Rodriguez) some constructive criticism. Mitchell (Jesse Tyler Ferguson) offends Cameron (Eric Stonestreet) by showing skepticism about his childhood stories. The family attempts to resolve all these conflicts by tossing a few pumpkins around in the new episode "Punkin Chunkin."
Pumpkin Chunkin 2011: Residents of Bridgeville, Del., must keep an eye on the sky once a year to ensure they don't get beaned by — a pumpkin. Yes, for three days, pumpkins hurled by catapults fly through the air during the annual Punkin Chunkin World Championships. This special showcases the 2011 edition of the contest, which was held earlier this month. Kari Byron, Grant Imahara and Tory Belleci ("MythBusters") host the telecast.
The Elf on the Shelf: An Elf's Story: So how does Santa know who's naughty and nice anyway? According to this new animated special, he uses spies — er, scouts. They're elves whose duty is to keep tabs on children's behavior and let the big guy know which list to put them on. Based on a popular children's book, this is the story of one such elf, Chippey, and his mission to help a troubled boy learn to believe in Christmas magic.
Daily Picks, most-recorded shows and more can all be found on tivo.com to help make the most of your time. Not at home to set a recording? No sweat. Your broadband connected TiVo box allows you to set recordings while on the go.