TiVo® Premiere Q and TiVo Preview: The Perfect Family of Set Top Boxes for Cable Operators' Whole Home Video Solutions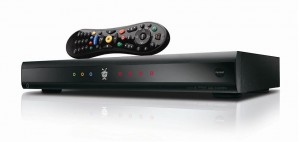 Just in time for The Cable Show in Chicago, we've announced the TiVo® Premiere Q DVR, TiVo's first quad-tuner DVR, and the TiVo Preview box, our first non-DVR box, built to offer cable operators an advanced television whole home solution.
With its four tuners and support for video on demand content over IP, the TiVo Premiere Q serves as a video gateway, while TiVo Preview can function as a thin client in other rooms throughout the house creating a fantastic multi-room viewing experience. The TiVo Preview box provides the full TiVo HD user experience, so non-DVR households can also benefit from the TiVo service's integrated TV and VOD offerings.
Both set-top boxes support the full integration of an operator's linear and Video on Demand content with broadband content and application choices.
These products will initially be available through select cable operators. RCN will be the first domestic cable operator to offer subscribers the TiVo Premiere Q and TiVo Preview, in addition to our current TiVo Premiere DVR offering. Suddenlink expects to extend its current TiVo offering through these and other TiVo products. We plan to make both new products available to its cable operator partners later this year.
Maureen Zeljak is Director of Partner Marketing at TiVo