TiVo All Dolled Up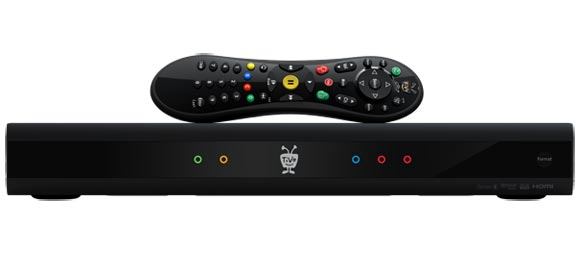 For the last nine years I have been responsible for the TiVo® user interface.  I wasn't involved in the original creation of TiVo, but I worked hard to keep it true to that initial vision of simplicity as we added extensive functionality to our Internet-connected DVRs.
This week we announced the TiVo® Premiere box and our new high-definition user interface.  My team, has been creating this new look for TiVo for the past two years.  The design came from over ten years of listening to and understanding our DVR customers, evaluating the capabilities of our newest platform, and a tireless cycle of design, test, iterate.  Our design process is collaborative and involves a cross-functional team of visual designers, product managers, engineers, and marketing staff.  Our research group runs extensive usability and quantitative studies to help assure we are getting it right, and the beta program team releases it to a select group of individuals to use in their homes.  (Sign up to participate in future beta programs here: https://fieldtrials.tivo.com/signup/default.html) We released a sample of this UI to all Internet-connected TiVo HD DVRs as the "TiVo Search Beta" feature at the beginning of 2009, and received helpful email feedback directly from users.
We are very excited about what this new TiVo UI offers our customers.  We have taken advantage of the resolution and screen real estate offered by HDTVs to make it easier to find great shows, movies, and web videos to watch, while still preserving the ease-of-use that made TiVo famous:
Many screens have a PREVIEW AREA that gives additional information about the show or movie without the need to transition to a new screen.
There is extensive use of POSTERS and IMAGES to make it quicker to indentify TV shows and movies.
With most DVRs just using the guide or search to find shows, we wanted to give our users more options to stumble upon something great:
SEARCH – one place to search for shows, movies, web videos, and actors all at the same time.  We display the results in order of popularity, so you only need to enter one to three letters to find what you are looking for.  Enter "O" and you'll immediately see "The Office", "Oprah Winfrey", and "Onion News Network".
EXPLORE – from any show, you'll see the cast, get access to bonus videos on YouTube, purchase soundtracks or DVDs from Amazon, and get recommendations for similar shows you might like.
BROWSE – check out TV's best bets this week, four-star movies, or the upcoming college basketball games.  We've created Collections of Academy Award winners, the best movies from the Sundance Film Festival, and AFI's Top 100.  With our video on demand partners Netflix, Blockbuster, and Amazon, you can watch those movies now.  When you find your favorite ways to browse, mark them as favorites and you'll be able to return to them quickly.
DISCOVER – at the top of most screens you'll find the Discovery Bar.  This bar displays TV shows, movies, web videos, collections, categories, favorites, and recommendations.  In designing this area, our goal was to delight users with "ah-ha" moments – when a desired show or movie is spotted and then recorded or watched.
And because we listen to our users, we added often-requested features to TiVo Premiere:
A VIDEO WINDOW appears in corner, playing the recording or live TV channel you are watching.  You can pause the video or hide the video window at any time.
The MY SHOWS list, which includes all of your recorded and downloaded shows, now shows how much of your hard disk is currently filled.
The ADVANCE button on the remote will fast-forward 30 seconds at a time if you want to breeze through commercials.
All of this is really just the beginning for the TiVo Premiere box and the next revolution in TV.  Never before have you been able with just one box to get all your favorite shows, movies, web videos, and music on your HDTV with our easy-to-use interface and remote control.  There are millions of choices, and we make it easy to find exactly what will delight you the most.  Our interface is written in Adobe Flash, so you can just imagine the new functionality we will add later this year.
Give TiVo Premiere a try, and let me know what you think – we love hearing from our users.  Your feedback will make TiVo's products even better.

Margret Schmidt is Vice President of User Experience for TiVo Inc, and has been responsible for the design of TiVo products since 2001.  She has a 2006 Primetime Emmy® Award for the TiVo Service.  Follow her at http://twitter.com/tivodesign