The Republican Presidential primary candidates took the stage one last time in Las Vegas for their fifth and final debate, hosted by CNN. Foreign policy and national security took the forefront of discussion topics in the wake of the tragic events in Paris and San Bernardino, Calif. The candidates who had one last say in this last debate were Jeb Bush, Ben Carson, Chris Christie, Ted Cruz, Carly Fiorina, John Kasich, Rand Paul, Marco Rubio and Donald Trump.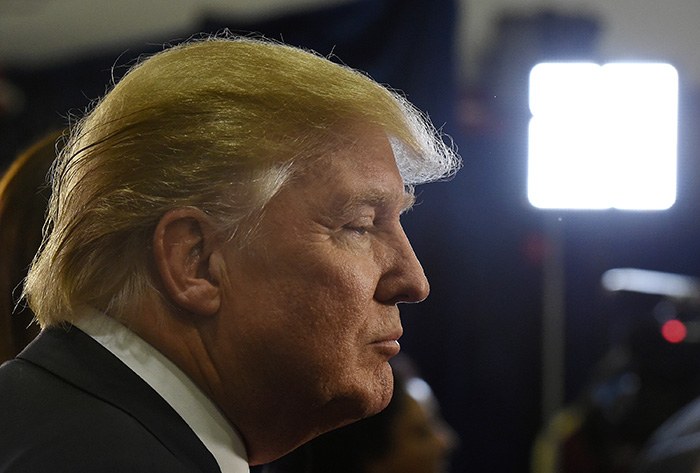 Here are the top five most re-watched moments, brought to you by TiVo® Research. While the rest of the candidates clamored to leave a lasting impression, it was Trump who dropped the mic last night.
Trump's closing statement
11:05 p.m.: Trump – "If I'm elected President, we will win again. We will win a lot. And we're going to have a great, great country, greater than ever before."
Hewitt asks if Trump is ready to represent Republicans
10:53 p.m.: Hewitt – "Are you ready to assure Republicans tonight that you will run as a Republican and abide by the decision of the Republicans?" Trump answered, "I really am. I'll be honest, I really am."
Christie tells Fiorina what the President's first job is
10:34 p.m.: Christie – "What I say to Carla is that the first job of the President of the United States is to protect your safety and your security and the security and safety of your family."
Fiorina quotes Margaret Thatcher
9:48 p.m.: Fiorina – "Margaret Thatcher once said, 'If you want something talked about, ask a man; if you want something done, ask a woman.'"
Paul responds to Trump's comments about closing the Internet
8:48 p.m.: Paul – "Trump says we ought to close that Internet thing. The question really is, what does he mean by that? Like they do in North Korea? Like they do in China?"
This TiVo Research analysis was prepared using aggregated, anonymous, second-by-second audience measurement data from approximately 30,000 anonymous households out of a daily sample of 350,000 subscribers to the Emmy® Award-winning TiVo service. TiVo Research gauges the interest in programming content by measuring the percentage of the TiVo audience watching in "play" speed. TiVo Research determined the Top Moments from the CNN Republican Debate that resonated most with TiVo subscribers. © 2015 TiVo Inc. All Rights Reserved. TiVo, the TiVo logo, and the TiVo silhouette logo are trademarks or registered trademarks of TiVo Inc. or its subsidiaries worldwide. Emmy is a registered trademark of the National Academy of Television Arts and Sciences. All other company, product and brand names, logos and trademarks are the property of their respective owners.