Float On
August 6th is National Root Beer Float Day!  The drink was invented in 1893 by pharmacist and soda shop owner Frank Wisner, and while the origins of the national holiday might be a mystery, few will argue with an excuse to enjoy ice cream mixed with frosty root beer during one of the hottest months of the year.
Marketers selling either root beer or ice cream can reach the right audience for either of these products on a variety of cable network programs.  While a handful of shows populate both lists ("The Outdoor Room with Jamie Durie" and "The High Low Project" on HGTV; "Ugly Americans" on COM; and "Patton 360" on H2), many different networks and program genres appeal to ice cream and root beer-buying households.
In some areas of the country, the Root Beer Float is called a Black Cow, or a Brown Cow (when made with chocolate ice cream).  Whatever you may call it, please call me when it's ready to be served!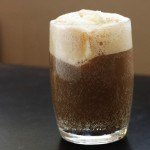 A version of this story appeared in The Drum's Found Remote.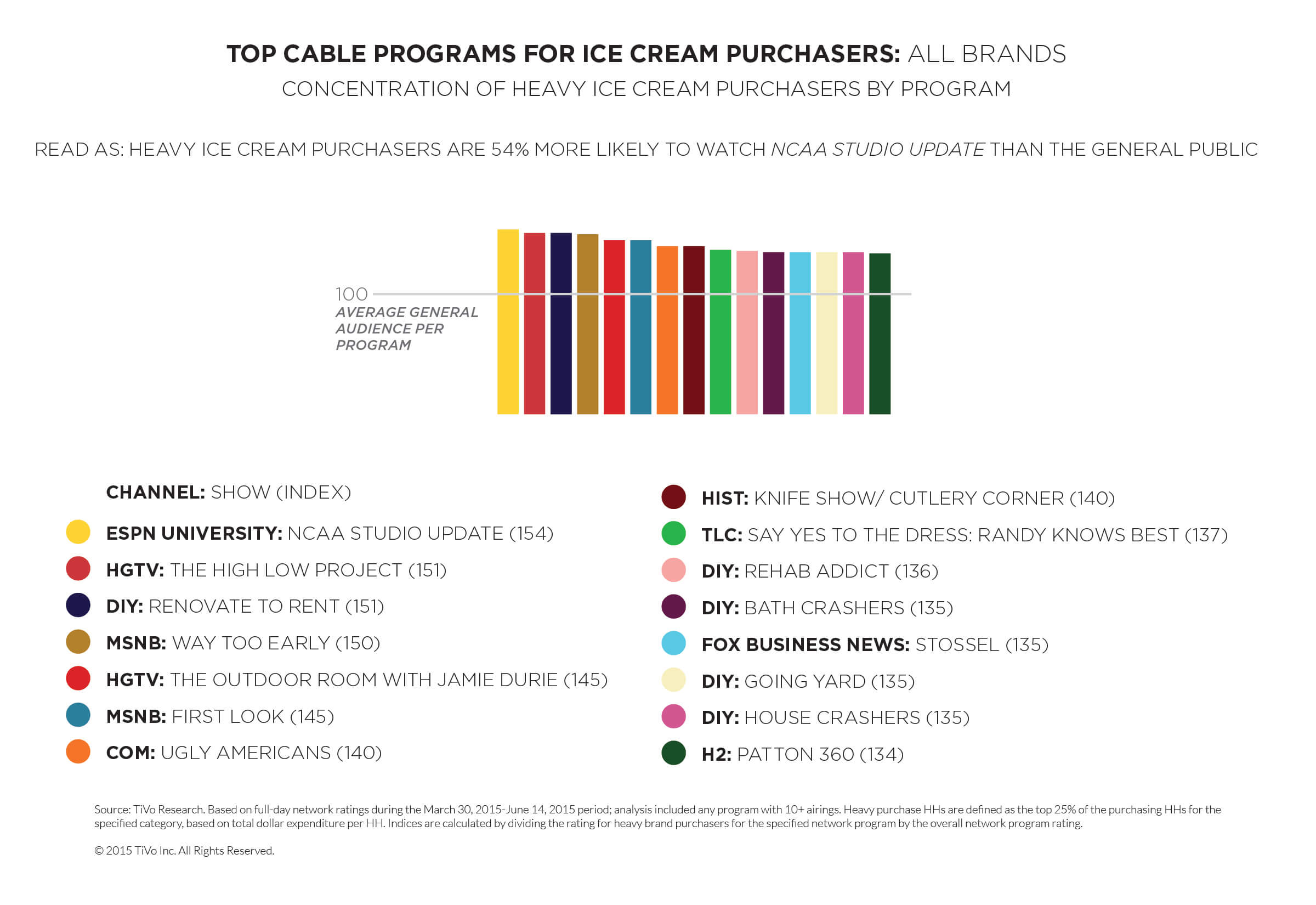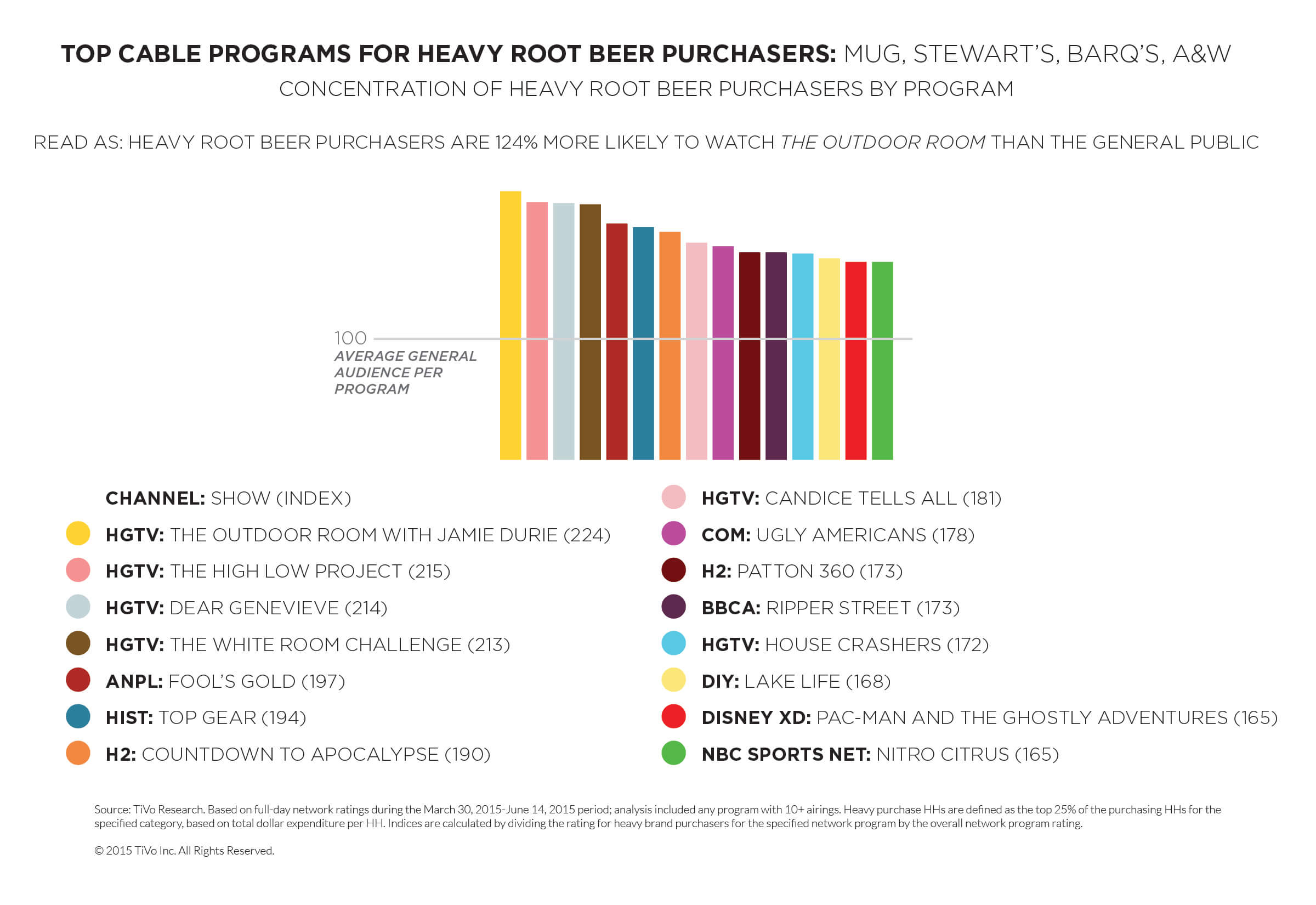 Source: TiVo Research. Based on full-day network ratings during the March 30, 2015-June 14, 2015 period; analysis included any program with 10+ airings. Heavy purchase HHs are defined as the top 25% of the purchasing HHs for the specified category, based on total dollar expenditure per HH. Indices are calculated by dividing the rating for heavy brand purchasers for the specified network program by the overall network program rating.
© 2015 TiVo Inc. All Rights Reserved.