Nickelodeon's Kids' Choice Awards – Top Moments!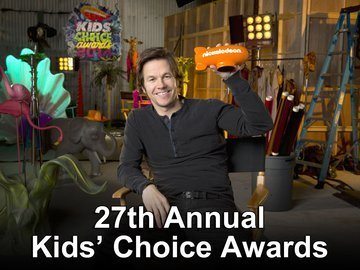 Lights! Camera! Slime?
On Saturday night, The Nickelodeon Kids' Choice Awards honored the year's biggest television, movie and music acts and awarded the infamous blimps to the winners, as decided by Nickelodeon viewers. Mark Wahlberg hosted the event (and spoke too soon when he claimed himself too smart and too fast to be slimed), and awards were taken home by fan favorites The Hunger Games: Catching Fire, Frozen, Jennifer Lawrence and Adam Sandler, amongst others.
So which moments did the adolescent viewers watch most? TiVo Research took a look at the numbers. Here's what they found:
8:09pm – Kevin Hart wins the first award of the night, Favorite Funny Star and brings his two children on stage with him.
8:22pm – After their sliming, Pharrell and Kaley Cuoco announce Selena Gomez as the winner of the Favorite Female Singer award.
*9:10pm – Andy Samberg slimes illusionist David Blaine decapitating his head as he catches it in his hands and continues to scream.
8:34pm – Ross Lynch of Austin & Ally wins Favorite TV Actor presented by comedian Chris Rock and his daughter.
8:49pm – Dan Schneider, creator of multiple Nickelodeon sitcoms, wins the first ever Lifetime Achievement Award.