Introducing: The NEW TiVo Slide Pro Remote
Thought you had it good with your TiVo remote? Well, you do. But you can have it even better. Enhance your TiVo experience with the new TiVo Slide Pro Remote! Not only does it have a slide out QWERTY keyboard and fully backlit buttons to make searching and text entry faster/easier/dark-room-friendly, but it has an ergonomic exterior that makes it sleeker than ever.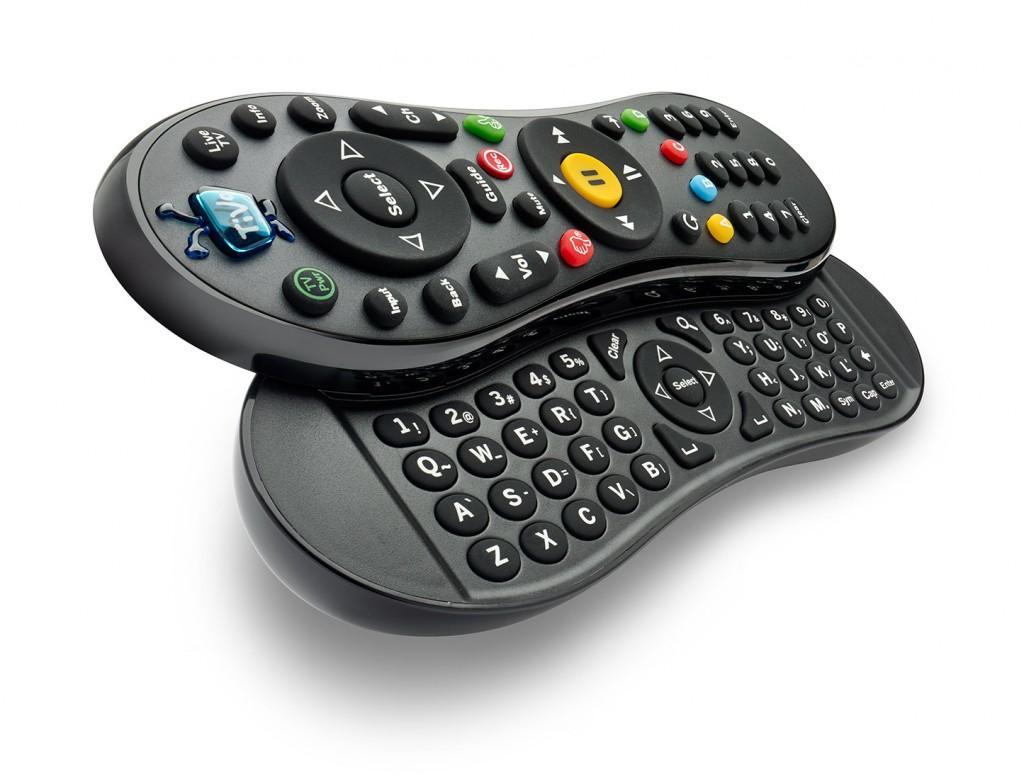 And don't worry – it's not just a prettier face.
The TiVo Slide Pro Remote has a more powerful signal. In addition to IR, it has an RF signal, which removes line-of-sight requirements. It's ideal for the in-cabinet or home theatre setup.  Actually, it's ideal for any home. Human nature dictates that we lose our remotes more often than we'd like to, but with the TiVo Roamio Plus or Pro, that's one less thing to stress about. Pressing a button on either of these units activates a built-in remote finder! That's right. A jingle plays, telling you where your TiVo Slide Pro Remote is, and you don't have to waste precious TV watching time throwing around your throw pillows.
The enhanced remote also has Search and Back buttons and learns commands for power, input, volume and mute directly from the remote controls of your TV and receiver.  Lastly, the RF signal, the remote finder and all of your other personalized settings won't get mixed up if you have more than one unit, because the TiVo Slide Pro remote is made to work with one unit and one unit only. How roam-antic is that?
You can go to tivo.com and locate the Accessories category to buy the TiVo Slide Pro Remote today! It's compatible with: