Sharknado's Top Moments – Twice Bitten
Sharknado originaly aired on July 11th, on SyFy at 9:00 p.m. EST, and within 3 days of airing, the SyFy original doubled the amount of TiVo households that tuned in to catch the sharktastic action. Sharknado was reported as the 5th top tweeted topic the week of July 11th, with over 318,000 tweets. A week later, ScyFy re-airs Sharknado at an earlier time slot and nearly tripled it's TiVo household ratings. A few top moments spiked in the time-shifted second-by-second data captured by TiVo Research and Analytics, inc. Check out the infographic to see the top moments.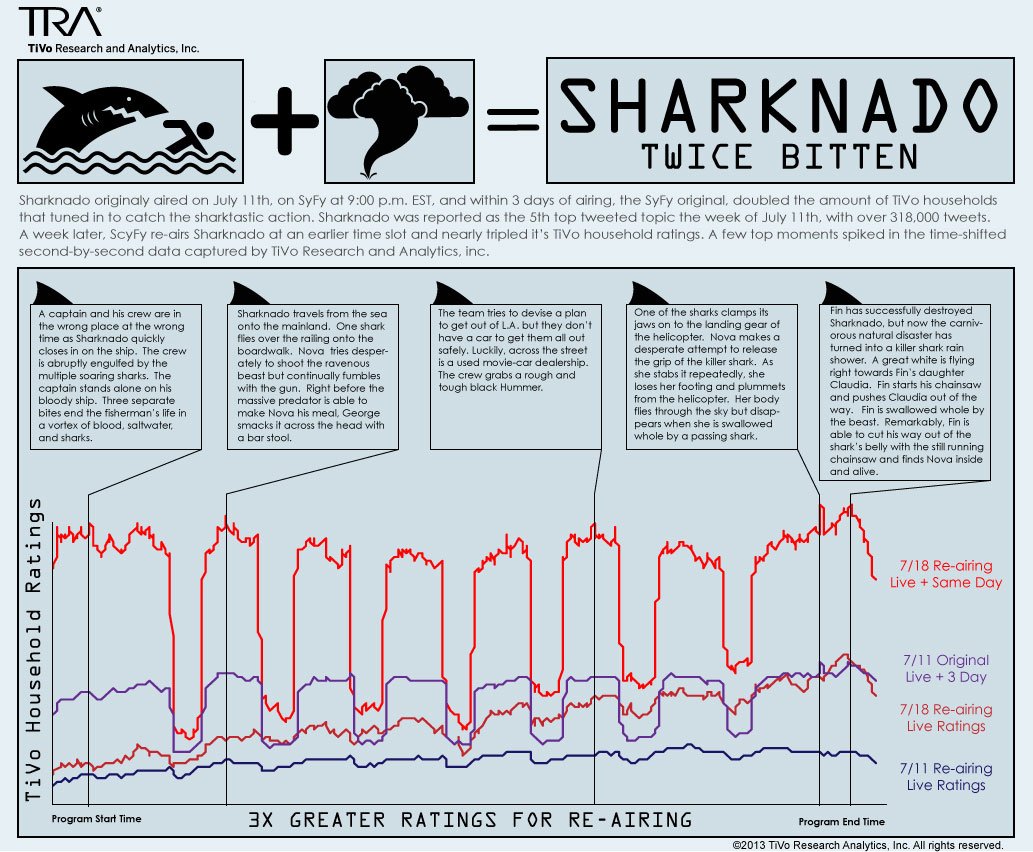 This blog post was originally published at the TiVo Research & Analytics blog.