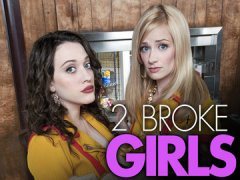 MONDAY – 2 Broke Girls – CBS – 9PM
Caroline is finally getting a little glamour back in her life! Caroline and Max get to be extras on a popular TV show that is shooting a scene in the diner. Caroline is offered a more substantial role that turns out to have strings attached.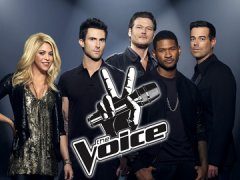 TUESDAY – The Voice – FOX – 8PM
Last night's episode kicked off Part I of the Knockout Rounds, followed by Part II tonight. Last week, contestants had a chance for redemption; coaches could hit their button to steal contestants who had lost their Battle Round. This week, however, only one contestant will move on from each round, leaving coaches with four contestants each to make up this season's Top 12.
WEDNESDAY – Modern Family – ABC – 9PM
It's career day at Luke and Manny's school and Phil can't wait to show off his residential real estate knowledge. That is until his nemesis Gil Thorpe crashes. Meanwhile, Cam and Mitch make a faux pas while executing their tooth fairy duties.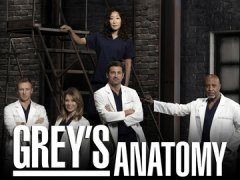 THURSDAY – Grey's Anatomy – ABC – 9 PM
A new doctor arrives at Grey Sloan Memorial Hospital when a young patient needs a craniofacial specialist. Dr. Baily is still upset after last week's staph infection drama and Owen is getting even more attached to Ethan especially when an incident means he might be out in foster care. To top it off, a magician's assistant is rushed into the ER after a magic trick goes awry. Let the tears and drama begin!