TV Stars Hit the Big Screen in Oz: The Great and Powerful
If you're anything like us, you've been waiting for Oz: The Great and Powerful to hit theaters since you saw the first trailer on YouTube. The fantasy flick opened today in theaters across the country, but seeing what really happened before Dorothy crashed her house on a witch and traveled to the Emerald City isn't the only thing we're excited about. We can't believe how many of our favorite TV stars followed the yellow brick road from the small screen to the silver screen!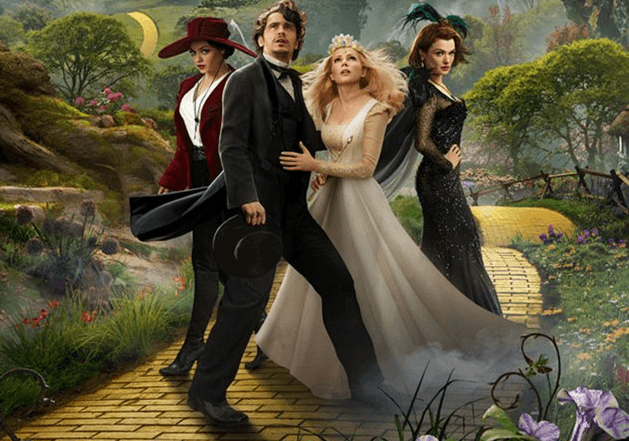 James Franco as Oz
Talk about a multi-hyphenate…what hasn't this guy done lately? When not writing (stories, books and screenplays), directing or producing, teaching or taking classes, or hosting award ceremonies, James can still be found in front of the camera. His recent work ranges from playing stoners in movies like Pineapple Express, Date Night and the upcoming Spring Breakers to dramatic turns in Milk and 127 Hours (which earned him an Oscar nomination) and the possibly overdramatic Franco in General Hospital. But you have to look deep within Franco's filmography to find one of our all-time favorite characters – burnout "freak" Daniel Desario from the short-lived cult favorite series Freaks & Geeks.
Michelle Williams as Glinda the Good Witch
While Michelle might be more famous now for her pixie cut, her multiple Academy-Award nominated film roles and her epic romance (and beautiful daughter) with the late Heath Ledger, we all knew her and loved her first as New York City transplant turned Capeside sweetheart Jen Lindley on Dawson's Creek.
Mila Kunis as Theodora/The Wicked Witch of the West
Mila earned raves for her work in Black Swan and showed off her down-to-earth personality hanging with the boys in Ted, Forgetting Sarah Marshall and Friends With Benefits. She voices Meg Griffin on Family Guy and was recently named "Sexiest Woman Alive" by Esquire magazine. And if that wasn't enough, she can regularly be spotted gracing the cover of many celebrity gossip rags at your local newsstand or caught strolling hand-in-hand with Ashton Kutcher, who just happens to have been the Michael Kelso to Mila's Jackie Burkhart on That '70s Show. Hello Wisconsin!
Zach Braff as Frank/Finley
Zach Braff is alive! We know there were rumors of his untimely passing – two in the last four years as a matter of fact – but we assure you he's very much alive and appearing as a flying monkey sidekick in this upcoming fantasy flick. We often like to tilt our head back, look up and remember him narrating and daydreaming as Newbie…we mean Vanilla Bear…we mean [insert girl's name here]…no…we mean Dr. John Dorian, aka J.D. on Scrubs.
But that's not all. A few other faces you may recognize include:
Bill Cobbs: Currently supporting Matthew Perry on NBC's GO ON
Bruce Campbell: Beer-chugging, womanizing, former Navy SEAL on Burn Notice
Abigail Spencer: Taught Sally & romanced Don Draper on Mad Men