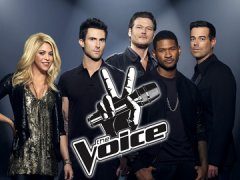 MONDAY – The Voice, Premiere – NBC – 8PM
The Voice returns this season with two new judges – Usher and Shakira. While we may not see as many crazy outfits without Ceelo and Christina, we have no doubt the new judges will bring just as much personality. See how Shakira fares as the only girl judge in the first round of blind auditions.
TUESDAY – Splash– ABC – 8PM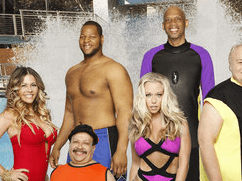 Splash, a celebrity diving competition show, airs episode 2 this week. Last week we got to see the tallest contestant at 7′ 2″, Kareem Abdul Jabar take his first dive and this week we'll be treated to Chuy Bravo's 4′ 3″ paunchy frame hurdling towards the pool. Will celebs get good enough at diving to make this thrilling? Will the potential LOLs be enough to keep people interested? We'll give it another chance to get us hooked.
WEDNESDAY – Nashville -ABC – 10PM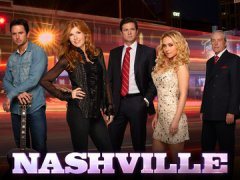 Rayna is heading to daytime TV! She stops by Katie Couric's talk show to discuss her failed marriage. Meanwhile, Deacon develops a crush on his dog's veterinarian  Does this mean that they are both finally moving on?
THURSDAY – Vampire Diaries – CW – 8PM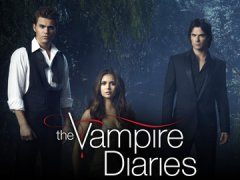 After ditching Damon, Elena and Rebekah embark on a road trip. The unlikely duo has come together to find what they are both looking for: the cure. An angry Damon joins forces with Stefan and Caroline to hunt down Elena and Rebekah before they find Katherine. Silas threatens to kill Klaus unless he provides the cure. The question is, who will find the cure first?