Argo & Beyond – the 85th Academy Awards!
With wins from The Golden Globes, the Producers Guild of America and the Screen Actors Guild, all eyes are on Ben Affleck's Argo. Many people have been surprised by Argo's sweep at all of the awards shows, in part because of Ben Affleck's Academy snub for Best Director.
People didn't forget that Argo was an excellent film; it was just overshadowed by everything else that was released in the early winter of 2012 like Lincoln, Life of Pi, Les Miserables and Silver Linings Playbook.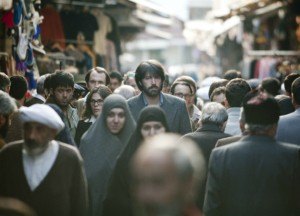 Affleck was recently honored by the Directors Guild of America as director of the year and won Best Picture at the BAFTA awards indicating that the best picture win at the Oscars is unofficially locked. If Argo wins best picture, it will be the first film to win without a director nod since Driving Miss Daisy (1990).
The competition appears to be narrowed down in the race for Best Actress and Best Supporting Actor. Based on predictions, Jennifer Lawrence (Silver Linings Playbook) and Jessica Chastain (Zero Dark Thirty) will be vying for Best Actress while Christoph Waltz (Django Unchained) and Tommy Lee Jones (Lincoln) will duke it out for Best Supporting Actor.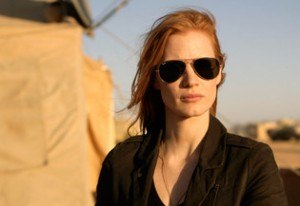 Entertainment outlets are finding it difficult to predict the remaining awards, as 2012 was a year of excellent film making.  Everyone can agree, the level of intellect in this year's films is exciting and refreshing.
The 85th Academy Awards will air this Sunday, February 24th, 2013 at 8PM ET on ABC with Actor/Comedian/Producer Seth Macfarlane (Family Guy, Ted) as the host (and he promises to make us feel welcome: "It's part classy Master of Ceremonies and part Friars Club roaster"). There will also be performances by Adele, Norah Jones, Barbra Streisand and Shirley Bassey.
And if you have predictions of your own, TiVo wants to hear about them. Enter our Oscar Predictions Sweepstakes by voting for the nominees in each of seven different categories who you think will take home Oscars this Sunday. The voters with the most accurate ballots will be in the running to win the Grand Prize: a Premiere 4 with one year of service, a MoCA adapter and a TiVo Stream!
Also check out our  Oscar Nominees Pinterest board to check out all the potential Academy Award winners of 2013!
For your reference, the full list of the nominees:
Best Picture
"Argo"
"Django Unchained"
"Les Miserables"
"Life of Pi"
"Amour"
"Lincoln"
"Silver Linings Playbook"
"Zero Dark Thirty"
"Beasts of the Southern Wild"
Actor in a Leading Role
Bradley Cooper – "Silver Linings Playbook"
Daniel Day-Lewis – "Lincoln"
Hugh Jackman – "Les Miserables"
Joaquin Phoenix – "The Master"
Denzel Washington – "Flight"
Actress in a Leading Role
Jessica Chastain – "Zero Dark Thirty"
Jennifer Lawrence – "Silver Linings Playbook"
Emmanuelle Riva – "Amour"
Quvenzhané Wallis – "Beasts of Southern Wild"
Naomi Watts – "The Impossible"
Actor in a Supporting Role
Alan Arkin – "Argo"
Robert De Niro – "Silver Linings Playbook"
Philip Seymour Hoffman – "The Master"
Tommy Lee Jones – "Lincoln"
Christoph Waltz – "Django Unchained"
Actress in a Supporting Role
Amy Adams – "The Master"
Sally Field – "Lincoln"
Anne Hathaway – "Les Miserables"
Helen Hunt – "The Sessions"
Jackie Weaver – "Silver Linings Playbook"
Animated Feature Film
"Brave"
"Frankenweenie"
"ParaNorman"
"The Pirates! Band of Misfits"
"Wreck-It Ralph"
Directing
"Amour" – Michael Haneke
"Beasts of the Southern Wild" – Benh Zeitlin
"Life of Pi" – Ang Lee
"Lincoln" – Steven Spielberg
"Silver Linings Playbook" – David O. Russell
Writing – Original Screenplay
"Amour" – Michael Haneke
"Django Unchained" – Quentin Tarantino
"Flight" – John Gatins
"Moonrise Kingdom" – Wes Anderson & Roman Coppola
"Zero Dark Thirty" – Mark Boal
Writing – Adapted Screenplay
"Argo" – Chris Terrio
"Beasts of the Southern Wild" – Lucy Alibar & Benh Zeitlin
"Life of Pi" – David Magee
"Lincoln" – Tony Kushner
"Silver Linings Playbook" – David O. Russell
Music – Original Song
"Before My Time" from "Chasing Ice," music and lyrics by J. Ralph
"Everybody Needs a Best Friend" from "Ted," music by Walter Murphy, lyrics by Seth MacFarlane
"Pi's Lullaby" from "Life of Pi," music by Mychael Danna, lyrics by Bombay Jayashri
"Skyfall" from "Skyfall," music and lyrics by Adele Adkins and Paul Epworth
"Suddenly" from "Les Miserables," music by Claude-Michel Schönberg, lyrics by Herbert Kretzmer and Alain Boublil
Foreign Language Film
"Amour" (Austria)
"Kon-Tiki" (Norway)
"No" (Chile)
"A Royal Affair" (Denmark)
"War Witch" (Canada)
Cinematography
"Anna Karenina"
"Django Unchained"
"Life of Pi"
"Lincoln"
"Skyfall"
Costume Design
"Anna Karenina"
"Les Miserables"
"Lincoln"
"Mirror Mirror"
"Snow White and the Huntsman"
Documentary – Feature
"5 Broken Cameras"
"The Gatekeepers"
"How to Survive a Plague"
"The Invisible War"
"Searching for Sugar Man"
Documentary – Short
"Inocente"
"Kings Point"
"Mondays at Racine"
"Open Heart"
"Redemption"
Film Editing
"Argo"
"Life of Pi"
"Lincoln"
"Silver Linings Playbook"
"Zero Dark Thirty"
Makeup And Hairstyling
"Hitchcock"
"The Hobbit: An Unexpected Journey"
"Les Miserables"
Music – Original Score
"Anna Karenina"
"Argo"
"Life of Pi"
"Lincoln"
"Skyfall"
Production Design
"Anna Karenina"
"The Hobbit: An Unexpected Journey"
"Les Miserables"
"Life of Pi"
"Lincoln"
Short Film – Animated
"Adam and Dog"
"Fresh Guacamole"
"Head over Heels"
"Maggie Simpson in 'The Longest Daycare'"
"Paperman"
Short Film – Live Action
"Asad"
"Buzkashi Boys"
"Curfew"
"Death of a Shadow (Dood van een Schaduw)"
"Henry"
Sound Editing
"Argo"
"Django Unchained"
"Life of Pi"
"Skyfall"
"Zero Dark Thirty"
Sound Mixing
"Argo"
"Les Miserables"
"Life of Pi"
"Lincoln"
"Skyfall"
Visual Effects
"The Hobbit: An Unexpected Journey"
"Life of Pi"
"Marvel's The Avengers"
"Prometheus"
"Snow White and the Huntsman"