These Shows Take the Cake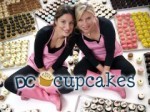 Don't let the pink fool you. The Georgetown Cupcake sisters, Katherine Kallinis and Sophie Kallinis LaMontagne, show their true grit on the show DC Cupcakes. Watch as they create gigantic cupcake statues like a guitar for a 16th birthday, a life-size slot machine and a giant engagement ring.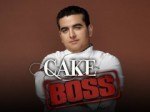 Check out Cake Boss for even more intense cake baking as this family creates masterpieces in Hoboken, NJ. Treasure chests, flower gardens and circus themed cakes are only the beginning.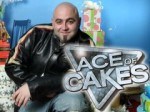 From traditional three-tiered wedding cakes all the way to horse-shaped works of cake art, Ace of Cakes has it all. Duff Goldman is the cake chef at Charm City Cakes where these creations are born. You can't imagine what will happen next.