Our Favorite Shows Are Back!
Pretty Little Liars
Tuesday, January 8 @8PM on ABC Family
Mona is out of the hospital and back at Rosewood High, which makes everyone a little nervous. What do the Liars think? Is Mona really better and should they trust her? What's going to happen with Ezra and Aria? There's always more drama than we think. The secrets keep pouring out and we're all waiting on the edge of our seats. The third season of Pretty Little Liars returns on January 8th at 8 p.m.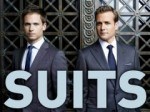 Suits
Thursday, January 17 @10PM on USA
Our favorite lawyers are back. The Harvey-Mike duo is better than ever.  Since Jessica has control of the firm again we're wondering how she'll handle Louis. What will happen with Mike and Rachel? And have we seen the last of Hardman? Grab a seat on the couch, loosen your tie and watch the all new episodes of Suits starting up again on Thursdays at 10 p.m. on USA.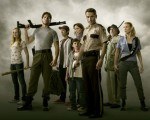 The Walking Dead
Sunday, February 10 @9PM on AMC
Sure, The Walking Dead kind of freaks us out, but that doesn't stop us from being hooked. Thankfully the show is coming back this winter season with new episodes to keep thrilling us. Follow these characters on their quest to survive starting on Sunday, February 10 at 9 p.m. on AMC.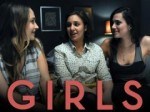 Girls
Sunday, January 13 @9PM on HBO
The girls are back! Join the four Brooklyn twentysomethings as they navigate their way through the tough thing we do called life. Hannah's relationship with Adam loses some luster, Jessa is married, Marnie is still with Booth, and Shoshana and Ray add some intimacy to their friendship. Catch up with the girls on Sunday night, January 13th at 9 p.m. on HBO.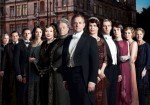 Downton Abbey
Sunday, January 6 @9PM on PBS
Oh how we've missed the British accents! Matthew and Mary are engaged, but some pre-marital woes cause some stress for these love birds. Lord Grantham's bad investment causes most of the family fortune to be lost, and leaves us wondering how the family can continue with their extravagant lifestyle. New cast members are showing up too. Downton Abbey is back this Sunday at 9 p.m. on PBS.