TiVo Gets Musical With Spotify
TiVo is enhancing its customizable entertainment experience with the introduction of Spotify. The leading streaming music service is now available to TiVo Premiere customers in the US. This addition reflects TiVo's efforts to provide customers with the best of TV, movies and music all in one device.
To access this new feature, TiVo customers can sign-in on their TV with existing Spotify Premium accounts. From there they will be able to listen to current playlists, create new playlists, browse playlists, albums and artists, search for related artists and stream millions of free songs through their home theater system. Playlists created on TiVo are available on all Spotify platforms including PCs and smartphones.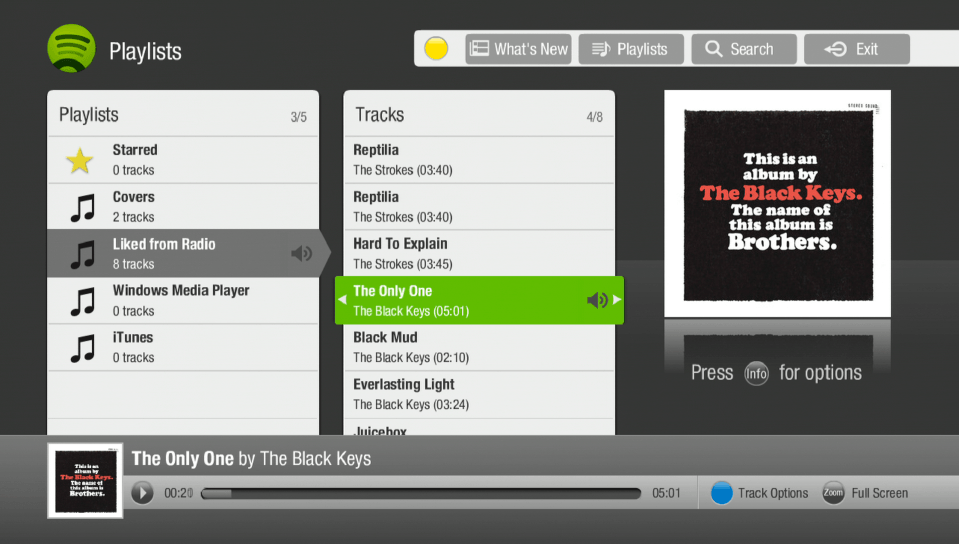 Spotify joins TiVo's current musical lineup of Pandora, Rhapsody, Live365, Music Choice and songs connected from a PC or Mac music library*.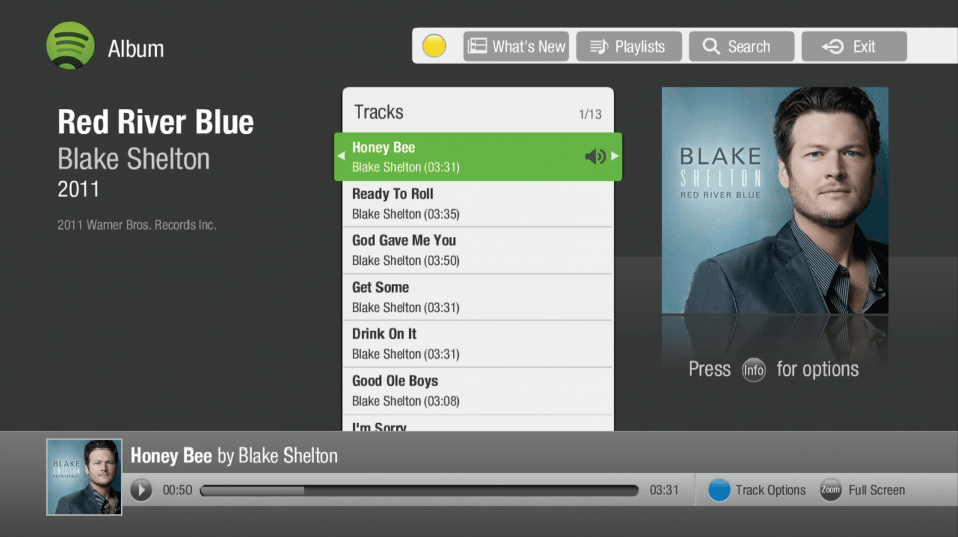 * To stream songs connected from a PC or Mac, you will need TiVo Desktop software for PC or TiVo Desktop software for Mac. TiVo Desktop software is not required to use Spotify, Pandora, Rhapsody, Live365 or Music Choice.