Oh What Fun It Is To See These Old Favorites On TV!
Watch these old episodes from Christmas past to get in the holiday spirit!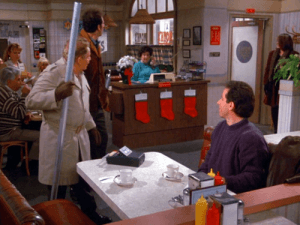 Seinfeld– "The Strike"
This episode of Seinfeld is full of bizarre problems, which is nothing new. Jerry has an ever changing girlfriend who appears to be a different woman in different lighting, Kramer is on an unsuccessful strike at H&H bagels, and Elaine's quest to get a free sub at a local deli is lost when she accidentally gives away her punch card. But the main point of this holiday episode of Seinfeld is to highlight Festivus, a holiday made up by George's father. With an aluminum pole instead of a tree and a tradition of telling everyone how disappointing they have been over the year, this celebration really differs from the traditional holidays. Never fear, Festivus still brings the gang together in a way only a holiday like Festivus can. Watch this episode on Friday, December 21 at 7:30pm on TBS.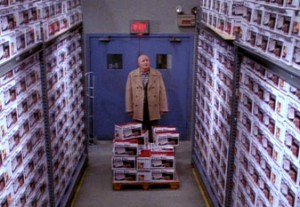 Everybody Loves Raymond– "The Toaster"
When Raymond gives the best Christmas present to everyone in his family, he knows it's true. Why? Because everyone raved about how sweet and thoughtful a personalized toaster is—everyone except his mom and dad. Their silence over his present throws Ray into a Christmas confusion as he just can't figure out why his parents haven't been giving their favorite son the attention he deserves for such a great gift. Hilarity ensues when the reasons unfold. Watch all the Everybody Loves Raymond Christmas episodes on Christmas Eve starting at 9pm on TVLand.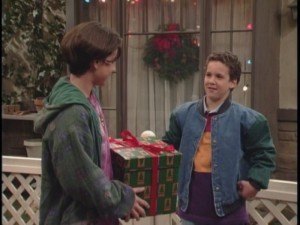 Boy Meets World– "Santa's Little Helper"
In season one, Cory and Shawn get into an argument that only a holiday miracle can fix. When Cory finds out Shawn's family is going through a rough time over the Christmas season, Cory decides to hand over one of his own gifts to his best friend. Shawn gets offended and storms off, but Mr. Feeny always has a way of turning things around. He reminds Cory that, "A true gift is given with no expectation." The next gift Cory gives Shawn is genuine and from the heart, showing how true friendship is the most important thing during the holiday season. TiVo all the Boy Meets World Christmas episodes on Christmas Eve starting at 7:30 am on ABC Family.