It's almost the New Year and that means it's time to start making resolutions. Start them off by promising to watch this list of new shows premiering in 2013!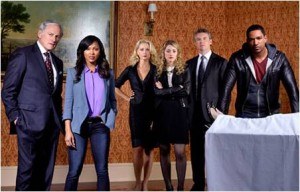 "Deception" – NBC – January 7th
The death of a rich socialite, Vivian Bowers, appears to be nothing more than a drug overdose. Vivian's best friend from years ago, Joanna Locasto, is now a detective. She shows up at Vivian's funeral and uncovers secrets that reveal mysterious circumstances behind her death. We're hooked already.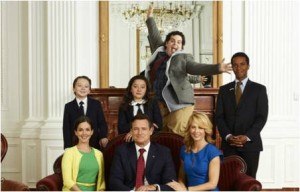 "1600 Penn" – NBC – January 10th
The new comedy on NBC is 1600 Penn, a show about life as a normal family living in the White House. But that's where the hilarity starts- a normal family with normal problems trying to live up to the esteem of the nation's capital and all that it entails. It gets a little crazy but we can all relate to the antics of this 'normal' family.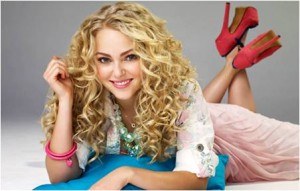 "The Carrie Diaries" – The CW – January 14th
For the Sex and the City lovers, here is a show that goes back in time to when our very own Carrie Bradshaw is just sixteen years old trying to figure out life in Manhattan. The Carrie Diaries stars AnnaSophia Robb as Carrie before she was Jessica Sarah Parker. Join us for the glitz and glam of New York City seen through the eyes of this unsuspecting teenager.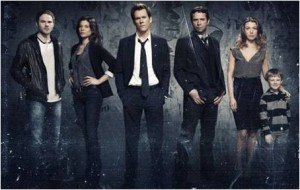 "The Following" – FOX – January 21st
Kevin Bacon stars as FBI agent Ryan Hardy and is assigned to chase a serial killer. This sounds standard and generic, but creator Kevin Williamson (Scream, Dawson's Creek) has a twist up his sleeve. The primary killer, Joe Carroll, will innovate and influence a network of copycat serial killers and will see him as an alpha role model. This show can go in many different directions and we are looking forward to seeing what the pilot will deliver.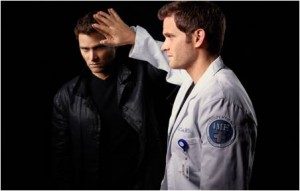 "Do No Harm" – NBC – January 31st
The Strange Case of Dr. Jekyll and Mr. Hyde gets a modern reinterpretation in Do No Harm, a show about a successful neurosurgeon whose identity changes at the same time every night.  His dangerous second persona leads to chaotic and frightening episodes for everyone in his life.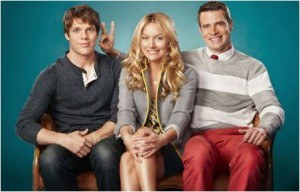 "The Goodwin Games" – Fox – Spring 2013
When their father dies and leaves them with $23 million, these three siblings were expecting to cash in. What they didn't expect was to have to play a game of Trivial Pursuit with questions based on their lives to actually get the money. It's obvious that Henry, Chloe and Jimmy couldn't be any more different from each other as they try to compete in this game of life with their father.
"Bates Motel" – A&E – Spring 2013
Who knew that Charlie (Freddie Highmore) from the 2005 film "Charlie and the Chocolate Factory" would go onto play the young Norman Bates in the prequel series to the 1960 Alfred Hitchcock Classic "Psycho." Actress Vera Fermiga will play mother Norma Bates and the audience will get to see what influenced the crazy commitment of her son Norman in his younger years.