Get your TiVo ready for TV this week… a new game show, concert for Sandy Relief, and a Love Actually homage – 12/10
MONDAY – Take It All (Series Premiere) – NBC– 9PM
Howie Mandel returns to host a new game show that tests greed and trust. With the holiday season in tact, this is a show that takes the concept of the "White Elephant" gift swap to another level. Make sure you tune in to the first episode of this week-long event.
TUESDAY – Happy Endings – ABC – 9PM
This week's episode, "To Serb with Love," will feature actor Christopher McDonald as Kerkovich's father. If you've never tuned in, Happy Endings is currently in its third season – follow these six dysfunctional friends living in Chicago.
 WEDNESDAY – 12-12-12: The Concert for Sandy Relief – Check Local Listings – 7:30PM
 Join some of the greatest musicians of all time as they rock Madison Square Garden for one of the biggest telethons of the year. Presented by Chase Bank, all of the night's donations will go to the Robin Hood Relief Fund. Musical guests include Bon Jovi, Bruce Springsteen, The Who, Chris Martin, Billy Joel, The Rolling Stones, Kanye West, David Grohl, Eddie Vedder, Roger Waters and many more.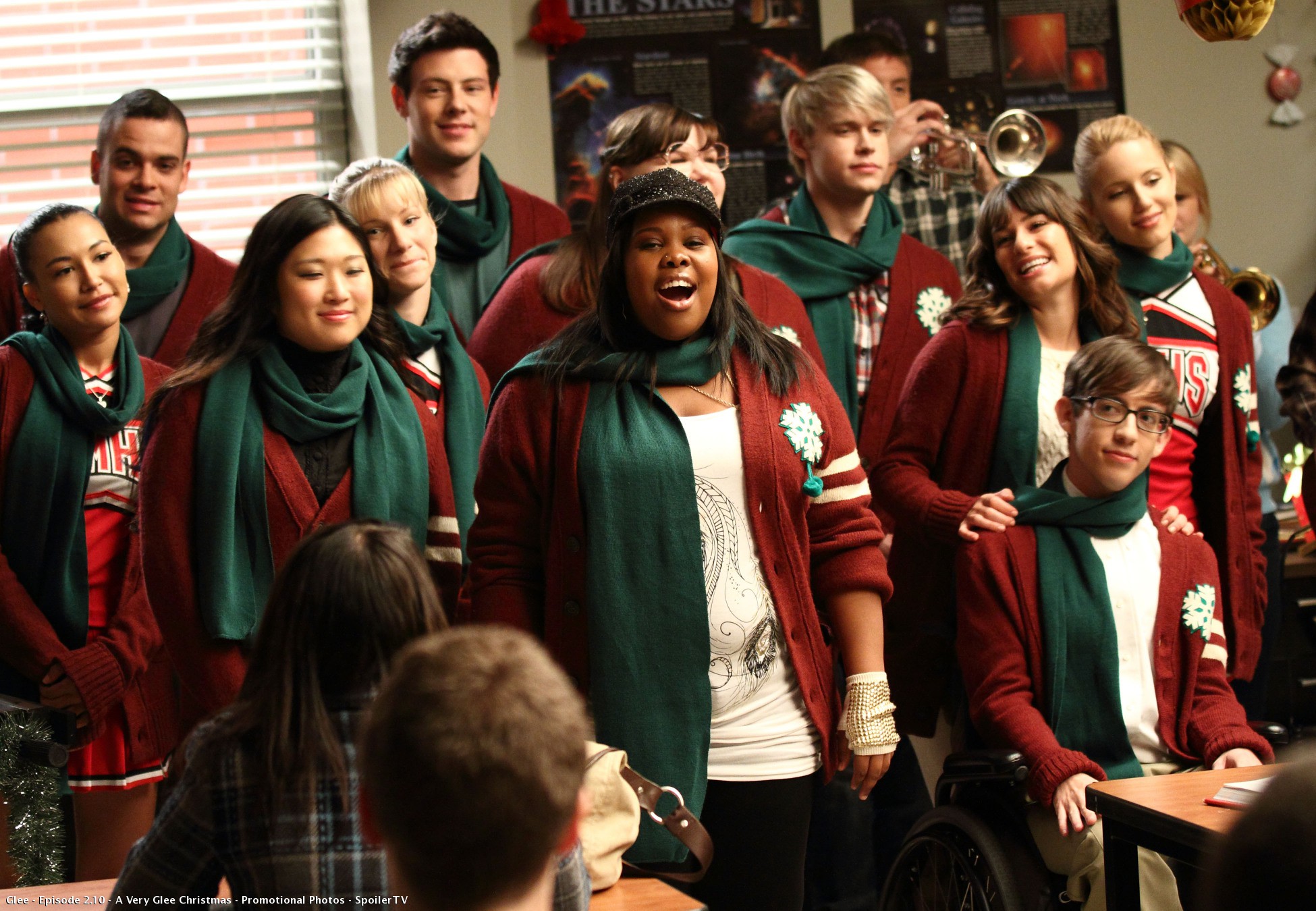 THURSDAY  – Glee (Fall Finale) – Fox – 9PM
One of the best R-rated holiday comedies of last decade finally gets homage. The final episode of 2012 will be told in the story format of the hit film "Love Actually," appropriately titled "Glee, Actually." The featured songs will be "Have Yourself a Merry Little Christmas," "Jingle Bell Rock," "Hanukkah, Oh Hanukkah," "Feliz Navidad" and "The Last Noel."