AOL On App Now on TiVo Interface
Early this fall, we informed you that we would be teaming up with The AOL On Network to bring quality video content from on.aol.com straight to your TiVo Premiere; as of today, TiVo Premiere DVR owners can stay current with entertainment, technology, news and culture through the AOL On app found on TiVo's interface. This app brings videos from a range of premium content partners including Reuters, Entertainment Tonight, Gourmet TV and BBC and so many others! You can watch current event videos from the most trusted sources on your big screen TV without relying on your laptop or desktop to do so. The recently redesigned app features over 380,000 high-definition short-form videos from the AOL On library. New features include the addition of AOL original content from even more trusted properties such as Moviefone, Engadget and HuffPost Entertainment, to make it that much easier for you to browse through premium videos all in one place.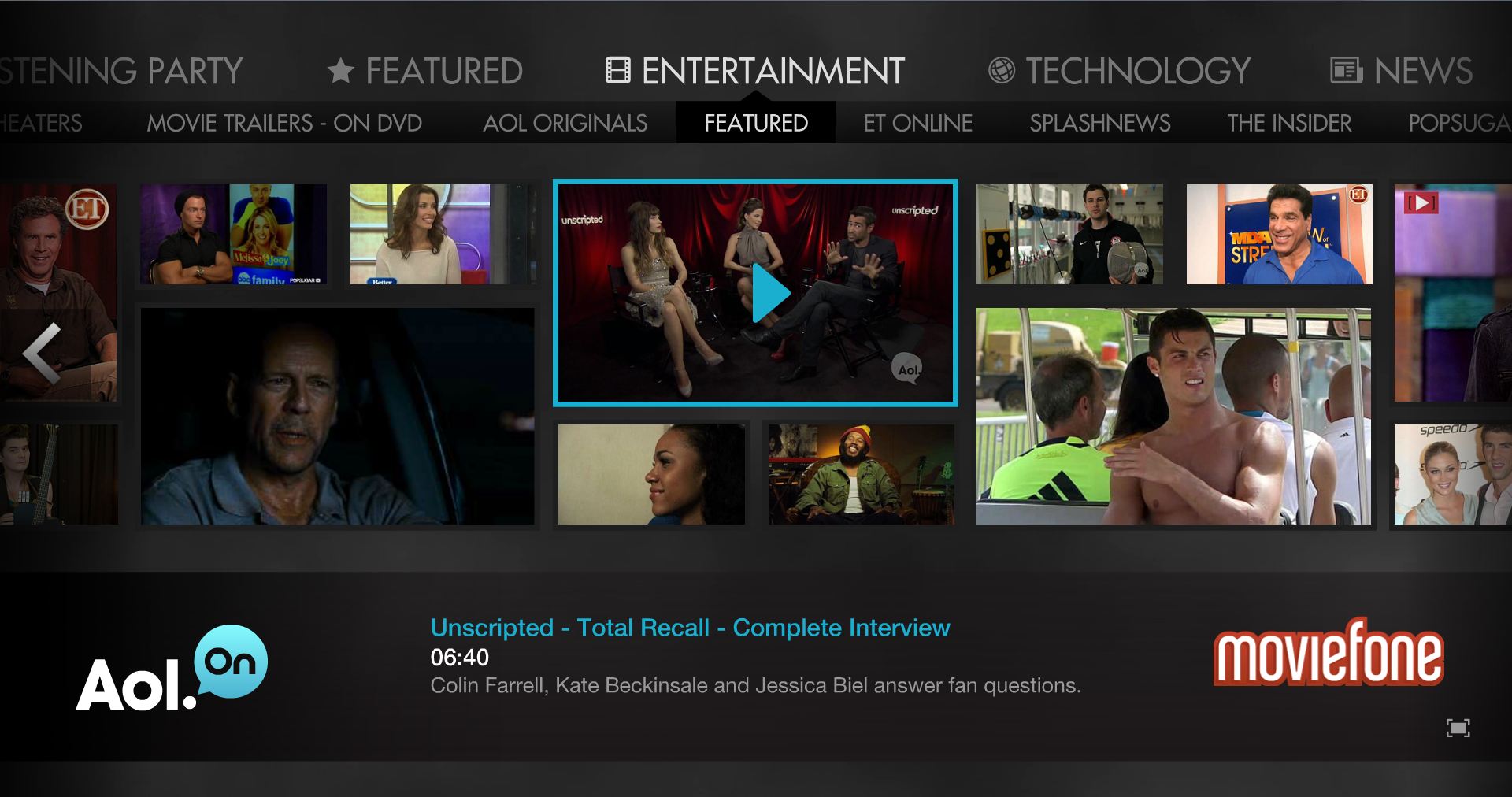 Along with the ability to watch today's most relevant videos like you're watching your own personalized morning news, the AOL On app gives you access to today's best music. You and your family will be able to listen to full albums from top artists of any genre with the app's CD Listening Party feature.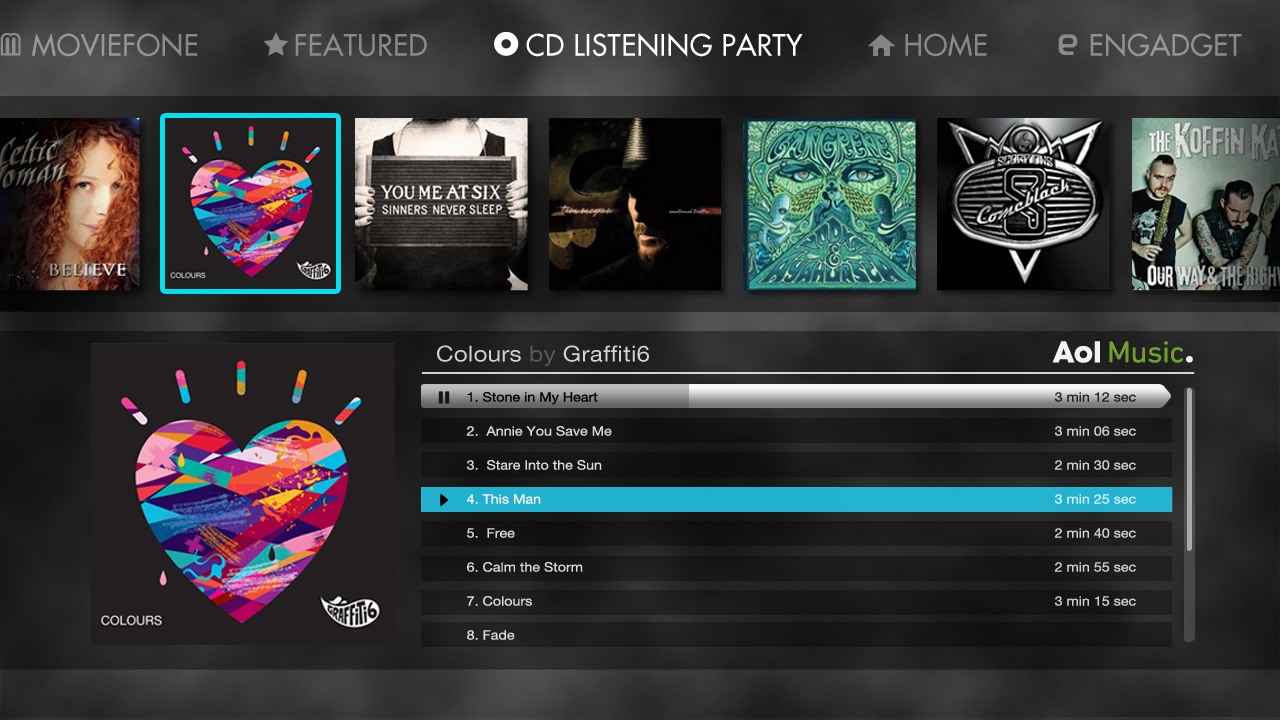 All of this content can be accessed from the AOL On app through the TiVo home screen, TiVo Central. With the addition of the AOL On app, your TiVo box will be more in the know than your teenager and you'll continue to make your overall home entertainment experience about a 1000 times better. Visit www.tivo.com/aolon for more information!