TV This Week! 10/22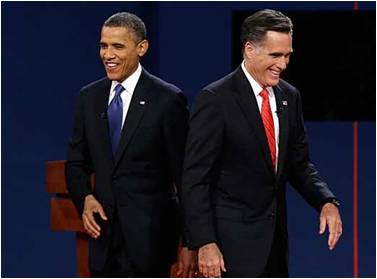 MONDAY – Third Presidential Debate – All Major Networks – 9PM
If you have not caught the last two, this is an event that you definitely should not miss.  The final 2012 Presidential Debate will be broadcasting live from Lynn University in Boca Raton, Florida.
TUESDAY – Don't Trust the B in Apartment 23 – ABC – 930PM
The second season of one of the most overlooked sitcoms, starring Kristen Ritter (Jesse's girlfriend from Season two of Breaking Bad), finally returns. This show had a strange premiere date (Spring 2012) and ended abruptly, but fans knew that they could anticipate more.
WEDNESDAY – Modern Family – ABC – 9PM
Get ready for another Halloween episode, but this time with a hormonal Gloria! Hilarity will ensue this week when Mitch and Cam try to throw their own party and Claire tries to keep her strange obsession with ghosts and ghouls alive. This has been an amazing season so far.
THURSDAY – The Office – NBC – 9PM
Stephen Colbert is guest starring … and it's a Halloween episode; we don't think any further description is needed on how awesome this is going to be.