Top 5 TV shows on Netflix Instant
Fall premieres are just around the corner and while we are ecstatic for more New Girl and 30 Rock, we also realize this means the suspense of waiting seven days before finding out what happens next in the shows each week. Nothing beats watching a TV show on Netflix and avoiding cliffhangers all together. Check out our top 5 picks for Netflix Instant!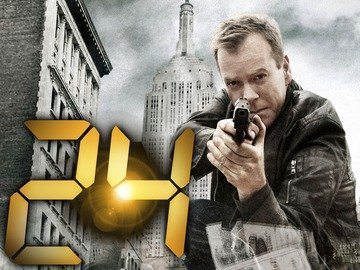 24 
Watch Jack Bauer save the day in real-time format, doing everything from stopping bombs and viruses to preventing President assassinations. Oh, and did we mention he does it all without a single bathroom break? While we love finding out who the new "villain" is each season, we also find major entertainment value in how dated the technology is in older seasons. Check out Netflix Instant to watch all 8 seasons.
This sitcom has been trending since it's first season in 2005 and has won six Emmy Awards among many other nominations. Get to know Ted and his friends, as he recounts to his children in 2030 how he met their mother. Catch up on the first six seasons on Netflix, before the season premiere September 24th.Seven seasons in and we still don't know who the mother is!
Breaking Bad
Arguably the best drama on TV, this is a must watch show. The transition of Walter White as a cancer diagnosed, good-guy chemistry teacher to a Meth distributing gangster is one of the best plot lines to date. Season 4 was just made available on Netflix Instant recently this summer, and we must say it had the best season finale so far.
Mad Men
This show will make you wonder why business executives don't sit around drinking straight scotch at 9 in the morning on a work day anymore. Whether you love him or hate him or don't even know him, the name "Don Draper" has truly become a cultural phenomenon. Mad Men manages to integrate current topics into the 60s setting, truly highlighting how history really does repeat itself. Watch the first four seasons just in time for the DVD release of Season 5 on October 16th.
 Arrested Development
We all know by now that Netflix will be hosting 13 all new episodes of the cult classic starting spring of 2013, but going back to the original episodes, we still can't figure out why this show was cancelled in the first place. Arrested Development was the first show to conquer the "no laugh track" sitcom successfully. Watch these episodes straight and by the last season, you just might start talking in Ron Howard's voice. Remember, there's ALWAYS money in the banana stand.