Last week we shared with you 90s shows you should be watching – well the list isn't over yet! Be sure to add these three shows to your 90s roundup to make your flashback complete!
The Fresh Prince of Bel-Air (TBS & ABC Family)
 The Fresh Prince of Bel-Air helped as an excellent transition into the 1990s and marked the on-screen start of rapper turned superstar Will Smith. The sitcom followed a formula similar to "The Cosby Show" where everything would eventually circle back to the family in each episode. Although no one can replace "America's Dad" Cliff Huxtable, the Banks family came close.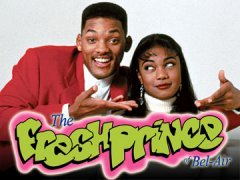 We guarantee the Carlton dance never gets old to watch and neither does Will Smith's slick ability to pick up women (or at least try to). This show was the king of powerhouse guests  – ranging from Donald Trump, Kareem Abdul-Jabbar, Don Cheadle, Queen Latifah, Tom Jones, Wayne Newton, Boyz II Men, to Pam Grier, Dick Clark, Gary Coleman, Sherman Hemsley, Bell Biv Devoe, B.B. King, Hugh Hefner…we think you get the point.
Best part about this show? The theme song – it's probably one of the only ones you won't want to fast forward through.
Seinfeld (TBS + Local Syndication) & Friends (TBS, Nick at Nite & Local Syndication)
Do we even need to explain? Just in case these shows have fallen off your radar, it's time to add these two back to your My TiVo list. No sitcom even comes close to Seinfeld or Friends. The 90s pop-culture influence of these two shows is something that will live on for generations.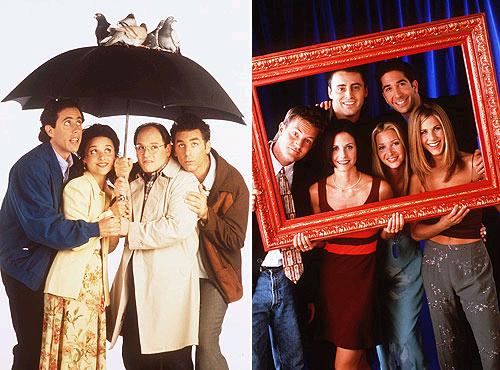 And, to make things even better, both shows are now broadcasted in HD. A decade later and the jokes are still funny – though slightly dated, there's nothing like reminiscing about the days when portable cassette players were all the rage, people actually used answering machines, and of course having no access to internet.