Phil Dunphy: Dad of the Year?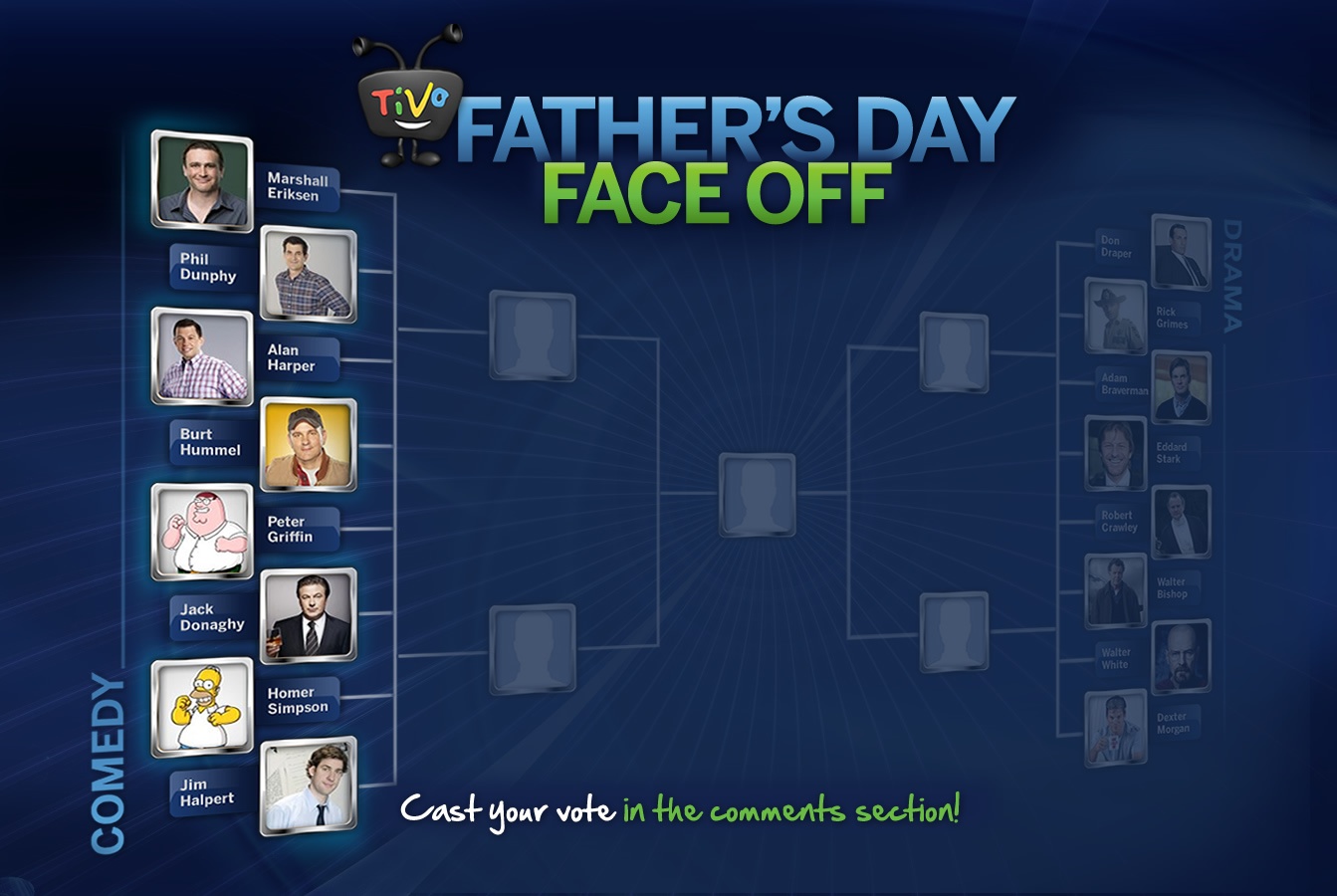 Sunday, June 17, is Father's Day. Dads across the nation will bask in the glory of a carefree day, complete with home-cooked meals and hand-crafted cards. It's a great day to hang out with the family and queue up some recordings on the ol' TiVo box. All this got us thinking about Dads on TV. Which characters deserve to be celebrated for all their fatherly goodness? Well, why not let the fans decide?
Here at TiVo we put together a little bracket we're calling the "Father's Day Face-Off." We've selected 16 TV Dads from our top-recorded shows — 8 comedies and 8 dramas — and are asking our fans on Facebook and Twitter to vote for their favorites. We opened voting yesterday on our 8 Dads of Comedy. Phil Dunphy of Modern Family beat out the competition by a landslide, and Homer Simpson came in a distant second (just barely ahead of Burt Hummel). Phil and Homer will progress to the next round, going up against the two fan favorites from our Dads of Drama.
Phil and Homer are an unlikely pair, but actually have a lot in common. Both are goofy, whimsical, and love to joke around with the kids. Homer may have a twenty-season lead on Phil Dunphy, but both Dads are equally admired for their parenting. Old, new, acted or animated, these TV Dads had what it takes to win the hearts and minds of the TiVo community. Let's see what happens when we bring in the Dads of Drama. Check back on our Facebook page to vote and follow the results!