Live Sports: 3 Rules of Thumb for Time Shifting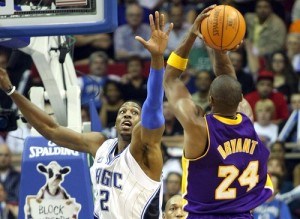 When it comes to live sporting events, don't put your TiVo on the bench. A good old fashioned time shift can get you past some of those timeouts and delays of game without missing out on anything. Besides, watching live might mean rushed bathroom breaks and frenzied snack-making (no one should ever have to choose between live TV and a well-made sandwich). Don't worry — you can always fast forward and catch up with the action.
Don't let the pressures of "real-time" ruin your favorite spectator sport! If you want to watch the game on your own terms, here are some rules of thumb:
1) Ignore calls from your sports-loving friends
You don't want to get a big fat spoiler right before it happens. It's okay — you can call them back, and they will still be just as excited.
2) Log out of Twitter
One harmless click on your  Twitter app could be a spoiler (like Derrick Rose and Iman Shumpert season-ending knee injuries).
3) Make it a group thing!
You might worry that you'll be missing out on the real-time excitement of live spectating. Well, invite your friends over and make it a shared experience! If you're all in the same room, you'll experience everything together. And don't be afraid to have fun with it. Indulge in double replays and pause at suspenseful moments.
In the end, the choice is yours. What do you prefer: real-time, or time shift? Comment, and be heard!