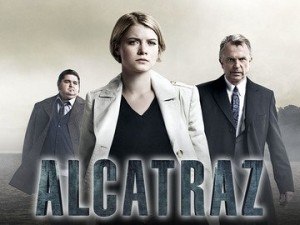 Happy Monday! Monday means a new week and new shows! We hope your TiVo® DVR is ready for this week's edition of TiVo's Best Bet Recordings! The week starts off with a new episode of Alcatraz. Rebecca and Doc close in on a man who might have information about all the returning criminals; Hauser makes an important discovery; Rebecca ruthlessly pursues the man who killed her partner. Tattoo shows are hot. Competitive reality shows are hot. Tattoo shows are hot. Competitive reality shows are hot. So it was only a matter of time before someone combined them. Check out the best of both worlds on Best Ink. Don't miss all of the drama on this week's episode of One Tree Hill. Haley gets ready to emcee the Burning Boat Festival; Brooke deals with her father's betrayal; Julian revisits an old idea; Mouth and Millie make changes to their show; Clay and Quinn prepare for Logan's first night with them. The machine directs Reese and Finch to a person who has almost no digital footprint and seems to be living a double life. Figure out who's living a double life on Person of Interest. End the week and start the weekend with In Plain Sight. When Marshall's witness disappears, Mary and Marshall get help from a Native American detective to find him. Don't see a suggestion you like? Well there are plenty more, check them out…
The Secret Life of the American Teenager: Fresh off her Golden Globe-nominated performance in "The Descendants," Shailene Woodley returns as Amy, who has just accepted a marriage proposal from Ricky (Daren Kagasoff), as the fourth season resumes with the new episode "Smokin' Like a Virgin." The sudsy drama was recently picked up for a fifth season, making it the network's longest-running original series.
MLB Preseason Baseball: As baseball's preseason winds down to its last week, teams make their final cuts in determining who stays with the big club. Two whose rosters should pretty much be set by now meet in Scottsdale, Ariz., today when the Los Angeles Angels of Anaheim visit the San Francisco Giants. The Angels landed the biggest fish in the free agent pond over the winter, three-time NL MVP Albert Pujols, in the hopes of rejoining the playoff conversation in the AL West this year.
Million Dollar Listing New York: When Fredrik lines up a private showing for his project, he realizes that one couple could hold the key to selling almost half the building. Michael lands a listing with a client of Fredrik's on Park Avenue. Ryan represents a buyer whose unusual pet may present a problem with his housing search in the new episode "Construction, Conniptions and a Kangaroo."
The Pauly D Project: Paul "Pauly D" DelVecchio of "Jersey Shore" stars in his own spinoff series, following his career as an aspiring DJ. Throughout the 12 episodes, viewers will follow Pauly D, road manager Michael "Biggie" Morgan and bodyguard "Big Jerry" as they travel to gigs across the country.
Spartacus: Vengeance: With supplies dwindling and the Romans' superior strength apparent, the rebels are ready to give up, so it's up to Spartacus (Liam McIntyre) to do what it takes to restore their hope as their final confrontation with Glaber's (Craig Parker) forces draws nearer in the new episode "Wrath of the Gods."
Daily Picks, most-recorded shows and more can all be found on tivo.com to help make the most of your time. Not at home to set a recording? No sweat. Your broadband connected TiVo box allows you to set recordings while on the go. Learn more.