TiVo's Best Bet Recordings: March 12, 2012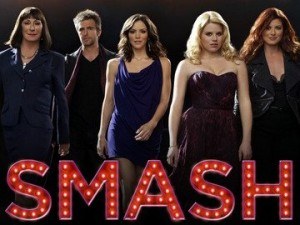 It's that time of year again, March Madness! If college hoops aren't your thing there are plenty of other options out there. So fire up that TiVo® DVR for this week's TiVo's Best Bet Recordings!
Ivy starts to have problems with her voice; Julia cannot seem to avoid Michael (Will Chase); Eileen and her new pal Ellis hang out at a downtown dive bar; Karen books a side job at a bar mitzvah. Tune into NBC's Smash to find out how this all pans out. For those of you creating your brackets you won't want to miss the first round of the 2012 NCAA Basketball Tournament. On this week's new episode of The Middle…Brick takes a newspaper delivery job in order to earn money for night vision goggles; Axl tries to convince Sue that a long-distance relationship between her and Matt won't work; Frankie learns that mike has been hoarding batteries. Get your gym, tan and laundry on with the fist pumping cast of The Jersey Shore. Barbara, Mark, Robert, Daymond and Kevin hear from a Florida couple with an anti-celluite product and a Colorado wine server with an invention that he says could revolutionize the way wine is sold. Find out who makes the cut and who gets cut on this week's Shark Tank. If none of those suggestions suited you there are plenty more. Check them out…
Pretty Little Liars – Their search for the meanings behind the new clues they've received leads Aria, Spencer, Emily and Hanna (Lucy Hale, Troian Bellisario, Shay Mitchell, Ashley Benson) to a dilapidated doll hospital with some familiar-looking "patients." They also find a little boy who seems to know more than he's telling. Tammin Sursok also stars in the new episode "If These Dolls Could Talk."
Wild Serengeti – With more than 70 species of large mammals and 500 varieties of birds, Africa's Serengeti is a complex ecosystem that's also home to one of nature's greatest dramas. Every year, more than 2 million animals set out on an epic 2,000-mile journey in search of food and water, facing predators and extreme weather along the way. This special documents the deadly journey that illustrates the cycle of life on the Serengeti.
Monster Man – This new reality series goes behind the scenes of one of Hollywood's most respected effects workshops, SOTA F/X. For nearly 30 years, SOTA's Cleve Hall and his team have been making bizarre creatures and aliens for studio films. In the premiere, "Friday the 13th" director Sean Cunningham Hall asks the team to create conjoined twins that tear apart for his next feature film. Then, creature-feature makers at The Asylum request a two-headed shark.
Missing – Ashley Judd stars in this action-packed new drama series as Becca Winstone, whose son (Nick Eversman) vanishes 10 years after he saw his CIA agent father (Sean Bean) apparently killed. Becca was also an intelligence operative, and she must rely on those skills as her search for her son takes her on a treacherous trek across Europe.
Fairly Legal – In the second season, feisty mediator Kate (Sarah Shahi) has a new conflict — and potential hot romance — on her hands in the form of the sharp, hustling, up-and-coming trial attorney Ben Grogan (Ryan Johnson). Hired by Lauren (Virginia Williams) to save the firm, which is on the verge of collapse, Ben's presence adds fuel to Kate's already at-odds relationship with her soon-to-be ex-husband, Justin (Michael Trucco).
Daily Picks, most-recorded shows and more can all be found on tivo.com to help make the most of your time. Not at home to set a recording? No sweat. Your broadband connected TiVo box allows you to set recordings while on the go. Learn more.