CW's 'One Tree Hill' Holding Strong After Nine Seasons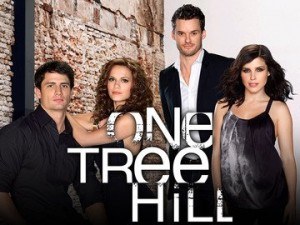 We'll admit it. We were a little surprised to see One Tree Hill trending on Get Glue right in between The Big Bang Theory and The Walking Dead. After all, Big Bang is number two on TiVo's Most Recorded list, and One Tree Hill has been on for nine seasons! But there it was, in a highly rated sandwich. And with 245,593 check-ins, we decided to do a little digging, TiVo-style.
One Tree Hill isn't breaking any records on our TiVos, but after nine seasons, it's still doing pretty well. Last year, it ranked number 185 on our season pass request list, falling this year to number 234 in the same week. But! It was number 258 back in January, so it's actually been gaining (or maybe gaining back?) TiVo viewership as the season has progressed. Hmm…maybe they started coming back for this season's return of everyone's favorite heartthrob, Chad Michael Murray? Just sayin…
Speaking of Chad Michael Murray, three years after leaving his old show, he's heading back to TV! Cast as the male lead in ABC's drama pilot, Scruples, Murray will star opposite Claire Forlani in this Natalie Portman-produced soap. To this we, and (apparently) hundreds of thousands of other One Tree Hill fans, say a hearty "yay!"
Are you a One Tree Hill fan? If so, are you still watching? Did you pick it up in the middle? What other shows can you not live without? Tell us in the comments!