An Update to the TiVo App for iPad and iPhone
We are pleased to announce the release of version 1.9 of the TiVo App for iPad and iPhone!  It is now available for download in the App Store.
Here are some of the new things you'll find:
New Browse Layout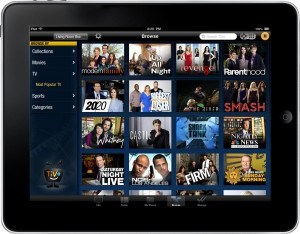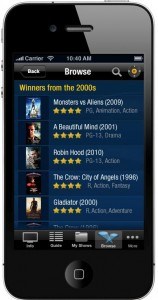 We've changed the look of "Browse" and made it easier to find TV shows & movies by collection or categories.  See Top Picks this Week; the 2012 Academy Award® Winners; 4 Star Movies this Week; or the Best Action Adventure Flicks.  Find something you're interested in and set it to record, or watch it on your TV right now from a video provider like Netflix or Amazon.   The new look for Browse should make it quicker and easier to find, record, and watch TV shows and movies that interest you.
Create a WishList Search
We have added the ability to create a WishList search from the app.  If you find a TV show or movie you want to watch, but it isn't currently available to record, use the "WishList" button to set up a TiVo WishList search that will automatically record the show when it next appears on TV.
More Features When You're Away
With a TiVo Premiere DVR (Series4), when you're away from your home network you can see and make changes to My Shows, the To Do List, and the Season Pass Manager.
With a Series3 TiVo DVR you can view your To Do List (but not make changes) and you can view, re-order, and delete items in your Season Pass Manager list.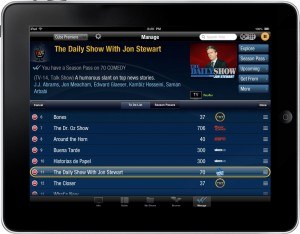 But Wait, There's More
Other improvements in version 1.9 include:
Images are now high-resolution/retina quality
From My Shows you can set a show to "Keep Until I Delete"
You can collapse folders in My Shows
"New" icons now appear in My Shows
From the To Do List you can change recording options
When recording a live event, you are prompted to extend the stop time
When you find a show in the App, you can launch Hulu Plus and Netflix on the TV
Background music continues to play when using the App
Improved Facebook and Twitter login experiences
Android
We expect these features to be available on our Android Apps this summer.  (For those of you anticipating the Android Tablet App, it is also expected this spring.)
Send Us Feedback
After you've had a chance to use the updated TiVo App for iPad and iPhone, please let us know what you like, what you don't like, and what you'd like to see next.  My email is margret@tivo.com.
Margret Schmidt is Vice President of User Experience, and has been responsible for the design of TiVo since 2001.  You can follow her @tivodesign