AMC's 'Mad Men' Season 5 Premiere Sets Series Viewership Record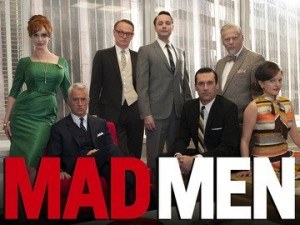 The clink of ice in a glass. The sound and smell of a lit match. The spritz of expensive perfume…
Sorry, we're still recovering from the two-hour season 5 premiere of Mad Men this weekend, and can't stop trying to be Don Draper. Did you watch? You're not alone. About 3.5 million people tuned in to see the halls of Sterling Cooper Draper. And while Peggy may be back to the drawing board on her Heinz Baked Beans creative, TiVo users proved once again that they know how to 'ketchup' to real time. (Oh yes. we did.)
With all the coverage and buzz, it was obvious that Mad Men fans couldn't wait to watch the premiere. But our seasoned DVR users combined live and time-shifted viewing all in the same two-hour block for what we like to call "maximum viewing awesomeness."  By the end of the first break, live viewership among TiVo subscribers had declined by over 10 percent. And at the start of hour two, it had declined by almost a third.
But by the time the last segment rolled around, 90 percent of the original live audience had caught up and was there to watch the conclusion in real time. See what we mean? TiVo viewers know how to watch themselves some television!
So how did you watch? Or is it possible you haven't jumped on the Don Draper train yet? We'll watch pretty much anything he's in, and seeing him do things like 30 Rock or "Hamm and Buble" just makes us like him more. You?