Rihanna and Chris Brown Shock with Their Latest Collaboration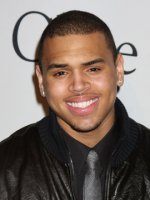 Whether you're on Team Breezy or not, there's no denying that Chris Brown has come way back into the spotlight. From his controversial Grammy performances to more than one Twitter war, the singer seems to be done with his apology tour. The crazy thing is that while we're all sitting here wondering whether or not to forgive him for his past transgressions, it seems like maybe Rihanna already has!
Brown and Rihanna have just teamed up for not one, but two new song collaborations, her singing on his song, "Turn Up the Music," and him appearing on "Birthday Cake." The latter is trending on YouTube, and according to our Twitter feed, everyone seems to be listening. Both Breezy and RiRi are getting lots of listens on the TiVo-offered Pandora, even though people in the Twitterverse seem confused/surprised by their presence on each other's stations. But while it might seem strange to us, apparently Pandora knew something we didn't!
What do you make of this whole saga? Did Chris Brown's actions make you walk away from him and his music? Or do you separate the two? Can we all agree that we just hope the best for Rihanna?
Learn how to listen to Pandora on your TiVo!