Miami Heat Beats the Knicks' Jeremy Lin on the Court and in the home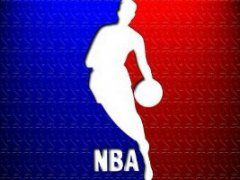 Don't sweat it, Jeremy. Lin-sanity may be sweeping the nation, but even the Knicks' latest phenom couldn't hold off the Heat last night, on the court or on the TV. According to our data from last night's gotta-see-it Knicks-Heat matchup, fans were engaged throughout the entire game, even though it was a bit of a blowout. It seems like only a Lin/LeBron matchup could keep viewers that engaged, even though LeBron and the rest of the Heat beat out Lin and his teammates for all the game's top moments:
1. Dwyane Wade's outlet pass to LeBron for a dunk that sealed the game late in the fourth quarter
2. James completes an outlet pass to Haslem for a late-game score
3. Lin gets blocked by Joel Anthony, leading to a Shane Battier three-pointer late in the third quarter
As you can see, Lin's top TV highlight was actually a game lowlight for him. But we don't think he should be too upset. The game may have been a blowout, but among TiVo viewers, it was the second-most viewed NBA game on TNT of the season. It was over 40 percent more watched than the average game this season, and "Lin-sanity" is clearly still in full effect, with viewers sticking around to the very last minute, just to see what he'll do! And hey, you can't win 'em all, right?
Did you watch last night's game? Are you still Lin-sane? Or are you growing un-linterested? Tell us in the comments!
*This information was prepared using aggregated, anonymous, second-by-second audience measurement data analyzinghow TiVo subscribers watched the February 23 Knicks-Heats game in a live and time-shifted mode. TiVo's audience measurement analysis is based on anonymous, aggregated data from a sample of approximately 375,000 households with the Emmy-award winning TiVo® service.