Cougar Town Makes a Much-Heralded Return, But Nobody's Watching?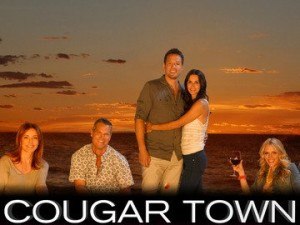 Cougar Town is back! And everybody was so excited! And they all told us we should watch! And then…and then…nobody watched? The show with the no-longer-appropriate name came back after much buzz and anticipation this week, but surprisingly premiered to viewership that reached a series low. Sure, it came back in a much tougher time slot, but with the aforementioned buzz and a strong lead-in, you'd think it would have performed better. As Damon Lindelof put it on Twitter, "I have never seen a cast and crew so enthusiastically fight to keep their show alive. If you love TV, watch Cougar Town tonight." What gives, people?
Our data shows that TiVo viewers were among those to tune out. The show fell in TiVo's season pass rankings from 58 in 2011, all the way to 98 this year. The show's creator, Bill Lawrence, had predicted such a start to the season, so maybe he'll also be right that things will build for the returning show.
We imagine that Community, NBC's version of the critical hit/low ratings phenomenon, will have a similarly tough time when it comes back later this year. The Greendale gang is somewhere in the middle of where Cougar Town is and was on our season pass rankings. They've only dropped four slots, from 76 last year, to 79 in 2012. According to Slate, maybe Community should just try lightening up a little, a la the folks at "Yes, we're still named Cougar Town."
What do you think? Are you watching Cougar Town? Will you watch Community when it comes back? And are both of these shows just hanging on for dear life before cancellation? We hope not!!