After 500 Episodes, The Simpsons Ranks #1 Over All Other Animated Programming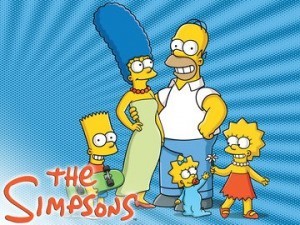 Hoyvin-Glavin! It's been a big week for The Simpsons, and it's only going to get bigger. On the eve of the long-running show's 500th episode (set to air Sunday, and huge in and of itself), two superfans set a Guinness Record watching 86 hours of the show, while creator Matt Groening got a Hollywood star and donated $500,000 to UCLA to mark the milestone. It's the show that won't quit, and to that we say "mmm…forbidden donut."
The narrative of this weekend's 500th episode revolves around the Simpsons discovering that everyone in town is sick of them, and is secretly plotting to have them thrown out of Springfield. But our TiVo data tells us that, in the real world at least, people aren't sick of the Simpson family quite yet. In season pass requests, The Simpsons is ranked at number 66 – which, let's be honest…for an almost-25-year-old show, that ain't bad. Also, when you compare the aging franchise to the other shows in Fox's "Animation Domination" lineup, and all other animated programming on TV, (broadcast and cable!) it ranks #1. Crazy, right? Like, cat lady crazy.
Sure, there has long been talk that the show is done, or should have packed it in years ago. But here's a perfect argument, from Vulture's Matt Zoller Seitz, for why The Simpsons is still relevant, and why its critics may be off base.
What about you? Do you still, will you always love The Simpsons? Or are you over it? Will you be making Krusty Burgers and Pinchy Lobster Rolls to celebrate Sunday? Come on…you know Pinchy would have wanted it that way.