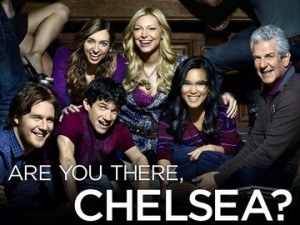 From the lackluster start to Are You There, Chelsea?, to the odd fit that is Whitney, to the rumblings that Community may, in fact, be dead in the water (we're looking at you, @chucktodd), NBC could certainly use some help on the comedy front. So its recent announcement that it picked up three comedy pilots, including a new project from Roseanne Barr, is no surprise.
In addition to Barr's new multi-camera comedy Downwardly Mobile, NBC has picked up Go On, a pilot from former Friends executive producer Scott Silveri, which follows a grieving sportscaster through his group therapy sessions. And from The Hangover Part II writer Scot Armstrong comes Animal Kingdom, about a vet who loves animals, but hates their owners. Think House. So do you think this bet will pay off? We hope the answer is yes. But mostly we hope that they don't cancel Community!
We will say that we were surprised to see Chelsea bumping up from 523 to 269 on TiVo's season pass rankings this week, so maybe there is increasing interest in the show? And our beloved friends at Greendale were ranked 75 on the season pass list last week, which we think is plenty good to keep it on the schedule. If only NBC would ask us…
What about you? Are you willing to stick with the peacock through some of its current disasters in the hopes of finding a new Parks and Rec or 30 Rock? And where are you in the fight to #OccupyGreendale?