Newcomers Melissa McCarthy and Jonah Hill Join George Clooney, Brad Pitt in 2012 Oscar Nominations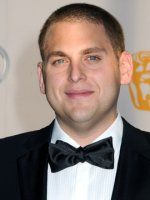 We love movies. I mean, we have five different ways to watch them! So you can imagine that this morning's Oscar nominations were more than a little exciting for us…like ramping up to the Super bowl. And we were delighted to see that there was a nice balance to the nominations this year – old Hollywood favorites standing side by side with a whole slew of newcomers. Take the films that racked up the most nods – Hugo, Martin Scorcese's 3-D family flick, got 11, and The Artist, from Hollywood newcomer Michel Hazanavicius, got 10. That just sets the tone right there, doesn't it?
On the acting front, TiVo favorites Brad Pitt and George Clooney (numbers 10 and 18, respectively, on TiVo's Wish List rankings) both got nods, Pitt for Moneyball, and Clooney for The Descendants. Meanwhile, occupying slots two, three, and four on TiVo's Director Wish List, Steven Spielberg (War Horse), Woody Allen (Midnight in Paris), and Martin Scorcese (Hugo) all walked away with a best picture nod, while Allen and Scorcese were both nominated for best director. What can we say? TiVo viewers have good taste!
Joining these Hollywood heavyweights is such acting royalty as the TiVo-favored Meryl Streep for Iron Lady (her 17th Oscar nom!), Glenn Close (her sixth!) for Albert Nobbs, Kenneth Branagh (his fifth!) for My Week with Marilyn, and Gary Oldman (his first!) for Tinker Tailor Soldier Spy.
We mentioned balance earlier, and here it is. While showering the old standbys with lots of love, the Academy also gave it up to an exciting bunch of newcomers. In what has proved to be a great year for comedy, Moneyball's Jonah Hill joined Bridesmaids stars Melissa McCarthy and Kristen Wiig in getting nominations, McCarthy for best supporting actress, and Wiig for best original screenplay. Other first-timers include Rooney Mara for The Girl with the Dragon Tattoo, Jean Dujardin and Bérénice Bejo for The Artist, and Jessica Chastain and Octavia Spencer, both for The Help. Now that's just a lot of talent.
What did you think of the nominations? Were any of your favorites missing? And how many of the nominated films have you seen? There's still time to catch up before February 26!