TiVo's Best Bet Recordings: November 9, 2011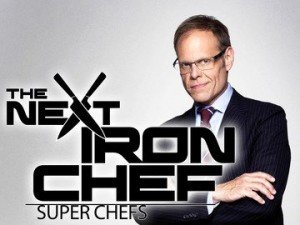 Hmm…what to watch and record is a question on everyone's mind. Good thing there are always plenty of things to watch and record! Hope you have the TiVo® DVR ready! Stay Up All Night with Chris and Reagan. Learn the Rules of Engagement? Follow Nick and Hank as they investigate a grisly homicide on Grimm. It's fight night on Saturday with UFC on FOX. Find out who's on their way to being The Next Iron Chef: Super Chefs. If that's not enough check out these other suggestions…
The 45th Annual CMA Awards: This awards special's co-hosts, Brad Paisley and Carrie Underwood, perform their No. 1 duet "Remind Me" live for the first time on national TV. Topping the list of final nominees are four artists with five nominations each: Jason Aldean, Paisley, Blake Shelton and Taylor Swift. The Band Perry and Zac Brown Band each received four nominations as a group, while individual members Kimberly Perry, Coy Bowles and Zac Brown each earned solo nods for songwriting.
Salem: Unmasking the Devil: The Salem witch trials have long been regarded as the textbook example of what happens when God-fearing folk are overwhelmed by hysteria. In this new Expedition Week special, author and historian Katherine Howe returns to the site of her ancestor's execution to discover how the latest research has unearthed a chilling possibility that the infamous trials were actually the result of a cynical plot by an embattled Puritan minister.
American Humane Association Hero Dog Awards: Humanity's best friend gets an extra special pat with this award ceremony for the canines that go above and beyond the call of enriching lives by also saving them, risking their own safety for our benefit. Ewan McGregor joins noted animal lover Betty White as celebrity presenter, while Kristin Chenoweth and health expert Jillian Michaels join Whoopi Goldberg as celebrity judges.
Michael Jackson's This Is It: Director and choreographer Kenny Ortega compiles scenes of Jackson at Los Angeles' Staples Center, where he was readying for a series of London concerts … performances that ultimately were never to be, due to Jackson's death at age 50. The movie plays largely like a Jackson greatest-hits collection, from "Beat It" and "Thriller" to "Human Nature" and "Smooth Criminal."
Boardwalk Empire: After suffering a loss, Nucky (Steve Buscemi) asks Arnold Rothstein (Michael Stuhlbarg) for political advice. Eli's (Shea Whigham) suspicions about Nucky's actions persist. Angela (Aleksa Palladino) makes a new friend and gains more information about Jimmy's (Michael Pitt) treachery. Nelson (Michael Shannon) acquires a nanny. Nucky has a proposition for Owen (Charlie Cox) in the new episode "Two Boats and a Lifeguard."
Daily Picks, most-recorded shows and more can all be found on tivo.com to help make the most of your time. Not at home to set a recording? No sweat. Your broadband connected TiVo box allows you to set recordings while on the go. Learn more.