TiVo's Best Bet Recordings: October 4, 2011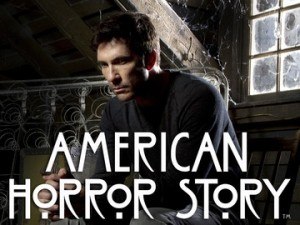 Fire up your TiVo® DVR because even though big premieres are over there is still plenty to watch and record. Get Mad Fashion with "Project Runway" alum Chris March. Find out who will be on top with Tyra banks on America's Next Top Model. Maria Bello tries to discover who the Prime Suspect is for this week. If you're more of a sports buff end the week with College Football. Spend Saturday watching movies like Ocean's Eleven or Harry Potter and the Deathly Hallows: Part 1. Check out the list below for even more recommendations.
Parenthood: Camille (Bonnie Bedelia) reflects on her life as Zeek (Craig T. Nelson) lands an acting gig. Sarah and Mark (Lauren Graham, Jason Ritter) take their friendship to a new level. Haddie and Alex (Sarah Ramos, Michael B. Jordan) drift apart, and Jabbar and Max's (Tyree Brown, Max Burkholder) friendship also hits a rough patch. Crosby and Adam (Dax Shepard, Peter Krause) clash over a parenting issue in the new episode "Clear Skies From Here On Out."
American Horror Story: From executive producers Ryan Murphy and Brad Falchuk ("Glee") comes this arty creep-fest about members of a Boston family who relocate to a spooky house in Los Angeles in an effort to rebuild their lives. Little do they know that the house contains dark secrets. The stellar cast includes Connie Britton, Dylan McDermott, Jessica Lange, Denis O'Hare, Frances Conroy and Alexandra Breckenridge.
The League: Ruxin's (Nick Kroll) reign of terror as league champion continues as the fantasy football-themed comedy returns for a third season. The guys work with Rafi and Dirty Randy (Jason Mantzoukas, Seth Rogen) to come up with a final Sacko punishment for Andre (Paul Scheer) in "The Lockout."
Supernatural: Brains! Braaains! Sam (Jared Padalecki) takes off to follow a lead in a case that appears identical to one he solved as a youngster. There's a reason for that: It's the same culprit, a demon named Amy (Jewel Staite) who kills thugs and harvests their brains for food. Jensen Ackles co-stars in the new episode "The Girl Next Door," which he also directed.
MLB Baseball: The two teams who've emerged victorious from the American League Division Series now face each other for the right to play in the World Series. Game 1 of the best-of-seven American League Championship Series airs tonight on Fox, which has exclusive coverage of the ALCS through Oct. 16 if it goes a full seven games. The broadcast team of Joe Buck and Tim McCarver calls the action.
Daily Picks, most-recorded shows and more can all be found on tivo.com to help make the most of your time. Not at home to set a recording? No sweat. Your broadband connected TiVo box allows you to set recordings while on the go. Learn more.