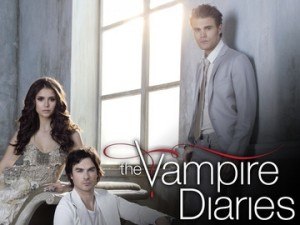 Get ready for The Sing-Off where ten remaining groups compete for their shot at the next round. Who do you think will be this week's The Biggest Loser? ABC Family's Pretty Little Liars kicks off the "13 Nights of Halloween". To further get you in the Halloween spirit catch The Vampire Diaries. End the week by celebrating Pearl Jam's 20th anniversary on American Masters: Pearl Jam Twenty. There plenty more shows to set your TiVo® DVR to record! Check out these other suggestions…
The Lying Game: On Emma and Sutton's (Alexandra Chando in a dual role) 17th birthday, Sutton heads back to Phoenix to reclaim her life and ruin Emma, who tries to say goodbye to her "new" family and friends before her twin returns. Ethan (Blair Redford), however, wants Emma to stay and fight for what she wants. Thayer and Char (Christian Alexander, Kirsten Prout) grow more suspicious of Alec (Adrian Pasdar) in the new episode "East of Emma."
The Rachel Zoe Project: When Rachel goes into labor early, Marisa and Kendall rush out to get baby gear, and Marisa calls on a former employee of Rachel's to help finish the nursery. Joey flies to New York to dress actress Molly Sims, hoping he'll make it back in time for the baby's arrival in the new episode "OMG, He's Here."
2011 World Series: The best-of-seven-game World Series starts tonight at the home park of the National League champion, thanks to the NL's 5-1 win in the All-Star Game. The World Series won't creep into November this year, as Game 7, if necessary, is scheduled for Oct. 27. As usual, the longtime tandem of Joe Buck and Tim McCarver calls the action for Fox.
Grey's Anatomy: Although she's been blackballed by most of the surgical staff, Meredith (Ellen Pompeo) secretly gives April (Sarah Drew) some guidance with Bailey's (Chandra Wilson) clinical trial and tries to use Lexie (Chyler Leigh) to get Derek (Patrick Dempsey) interested in her brain tumor case. Callie (Sara Ramirez) regrets encouraging Mark and Arizona (Eric Dane, Jessica Capshaw) to make friends. Justin Chambers and Sandra Oh also star in the new episode "Poker Face."
Kitchen Nightmares: Change is good, but it's not always permanent. In this new episode, Gordon Ramsay visits some of the restaurants he helped turn around in the past. Are they continuing to succeed, or have they reverted to their bad old ways… or developed bad new ones? "Revisited No. 1" brings him to Downcity in Rhode Island, Classic American on New York's Long Island and Davide in Boston
Daily Picks, most-recorded shows and more can all be found on tivo.com to help make the most of your time. Not at home to set a recording? No sweat. Your broadband connected TiVo box allows you to set recordings while on the go. Learn more.