TiVo found out just in time for Fall TV season! TiVo recently conducted a survey to find out what Americans consider to be their guilty entertainment pleasures. Now you might not want to tell your friends that you already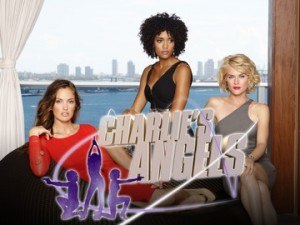 have your TiVo® box set up with a Season Pass® recording for "2 Broke Girls" on CBS or "Whitney" on NBC or even "New Girl" on Fox – three new Fall comedies – but you are not alone in your love of hilarious sitcoms! Our survey found that one quarter of Americans (26 percent) weren't embarrassed to admit they indulge in their guilty entertainment pleasure every day; though on the flip side, nearly the same amount (21 percent) said they judge others on their TV choices.
Our survey also found the top three guilty pleasures according to Americans are:
Crime dramas
Sitcoms
Reality TV
Readers, does that surprise you considering how popular those genres have become?
TiVo's survey also tookAmerica's pulse on the most anticipated new and returning shows this Fall:
ABC's remake of the late '70s classic "Charlie's Angels" is the most highly anticipated new show TV viewers are most looking forward to; NBC's "Prime Suspect & CBS' "Person of Interest" tied for second
American's love their crime dramas – CBS' "NCIS" is the returning drama people are most excited for
ABC's "Modern Family" is the most highly anticipated returning comedy
ABC's "Dancing with the Stars" has twice as many women than men tuning in to watch who wins the Mirror Ball Trophy
And we think a lot of TV lovers will have to admit they are excited to see Ashton Kutcher starring in CBS' "Two And A Half Men" this Fall. Thirty five percent said they are looking forward to catching Ashton in action on as the comedy star they're most looking forward to watching this fall. Will Arnett in NBC's "Up All Night" placed a distant second with only 11 percent.
What shows are you looking forward to this Fall TV season? Will you host a viewing party with your friends and family, or will you be keeping your love of reality TV a secret this season?