TiVo's Best Bet Recordings…Fall TV Edition!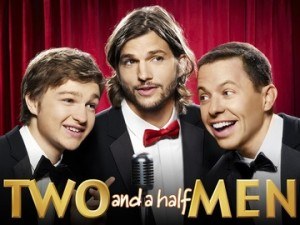 They're baaaack! Fall TV is back, bringing with it new and old. This week in TV is all about season and series premieres! Ashton Kutcher makes his debut in Two and a Half Men. Zoey Deschanel is the New Girl. Simon Cowell's X-Factor takes off midweek. ABC's highly anticipated rebooted Charlie's Angels debuts. Maggie Q returns as Nikita. Check out the list below of even more series and season premieres!
The Comedy Central Roast: Charlie Sheen should be comic gold after he immolated his high-paying gig on "Two and a Half Men" and all the bridges connected to it. "You could say I've been providing kindling for this roast for a while," Sheen says. "It's time to light it up. It's going to be epic." Says Kent Alterman, Comedy Central head of original programming and production, "Charlie has assured us that nothing will be off limits in this roast… which scares even us."
Glee: Returning from a startling and dispiriting loss at Nationals, the kids of New Directions return to the mundane world of McKinley High feeling at a loss, so it falls to Will (Matthew Morrison) to find a way to get them motivated. Meanwhile, on the Dark Side, Sue Sylvester (Emmy winner Jane Lynch) starts her bid for aU.S. congressional seat in the new episode "The Purple Piano Project."
Revenge: Who says soap operas are dead? Not "Twilight" producers Marty Bowen and Wyck Godfrey, who created this tasty combo platter of melodrama and murder mystery starring Emily VanCamp and Madeleine Stowe in a tale of over-the-top love, lies and loss in the Hamptons. VanCamp stars as a cool, calculating young beauty of mysterious means who returns toLong Island to settle a score — or possibly a pile of them — with Stowe's queen bee and her family
Person of Interest: In this 9/11-based crime drama from producers J.J. Abrams and Jonathan Nolan, Michael Emerson ("Lost") plays a wealthy computer scientist named Finch who created a complex computerized tracking system that uses omnipresent street-corner surveillance cameras and pattern-predicting software to determine the next person involved in a violent crime. Finch taps an adrift former CIA agent (Jim Caviezel) to figure the evidence out and prevent the misdeed.
A Gifted Man: Jonathan Demme ("The Silence of the Lambs") directs the heartfelt pilot of this soulful new drama about an abrasive neurosurgeon at the top of his field who has his worldview rocked when he starts being visited by the spirit of his recently deceased ex-wife. Patrick Wilson ("Little Children," "Hard Candy") gets a chance to shine here in the lead role. This is one of the strongest shows of the fall.
Daily Picks, most-recorded shows and more can all be found on tivo.com to help make the most of your TV time. Not at home to set a recording? No sweat. Your broadband connected TiVo box allows you to set recordings while on the go. Learn more.