TiVo's Best Bet Recordings: September 26, 2011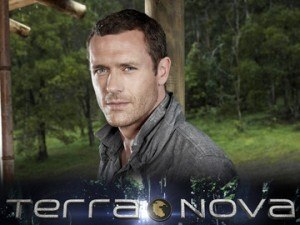 Get your TiVo® DVR ready for this week in TV. There's plenty to watch this week with season and series premieres still rolling out like; Emeril's Table, Raising Hope,  Stay Up All Night , Private Practice and Great Performances. For even more suggestions check out our list below:
Terra Nova: In 2149, with the Earth dying and the future of humanity in jeopardy, scientists engineer the ultimate do-over: sending people back in time to restart civilization from scratch. Steven Spielberg is among the executive producers of this new adventure series, which centers on a family headed by father Jim (Jason O'Mara) and his surgeon wife, Elisabeth (Shelley Conn), who join a settlement led by the charismatic Cmdr. Nathaniel Taylor (Stephen Lang).
24 Hours in the ER: This 14-part documentary observes the life-or-death dramas that play out in one of London's busiest emergency rooms. Filmed round the clock over 28 days, this project highlights the stories of those who come in needing the most urgent medical care and follows up with the lucky ones who recover to know life post-ER.
Suburgatory: Single dad George (Jeremy Sisto) moves himself and his daughter, Tessa (Jane Levy), out of Manhattan and into a house in the suburbs after he discovers her stash of condoms. There they find themselves thrust into the world of nose jobs, sugar-free Red Bull and power parfaits. Tessa soon discovers there's more beneath the skin of even the most superficial of suburbanites. Cheryl Hines, Alan Tudyk and Carly Chaikin also star in this new sitcom.
How to Be a Gentleman: Andrew (David Hornsby) writes the "How to Be a Gentleman" column for Marquis Magazine — that is, until the periodical plans to relaunch with edgier, sexier content for 30-year-olds who still act 15. Andrew needs to relate to real men, and fast. Fortunately, he runs into old high-school nemesis Bert (Kevin Dillon), a rough-and-tumble personal trainer who decides to teach Andrew how to be a real man. Dave Foley also stars in this new sitcom.
CSI: NY: Max (Gary Sinise) and the team investigate the death of an awkward teenager and discover that he was trying to woo a sexy punk-rock chick (guest star Aly Michalka, "Hellcats"), and his efforts to win her might have gone too far. Sela Ward, Carmine Giovinazzo and Hill Harper also star in the new episode "Keep It Real."
Daily Picks, most-recorded shows and more can all be found on tivo.com to help make the most of your time. Not at home to set a recording? No sweat. Your broadband connected TiVo box allows you to set recordings while on the go. Learn More.