And the Emmy Goes To…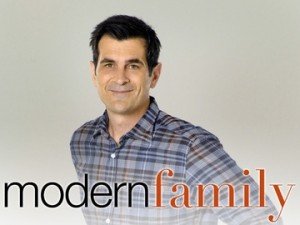 Last night marked the 63rd Annual Emmy Awards and TiVo was busy watching and trying to figure out what you all thought was most interesting. So what was it that TiVo users were most intrigued with and had to watch and re-watch? That would be all things Charlie and Ashton! We're proud to present the top three most re-watched moments from last night's show. Two of which involved…you guessed it Charlie and Ashton!
Charlie Sheen presenting the award for Best Actor in a Comedy Series and his "good luck" to the cast and crew of Two and a Half Men.
Ashton Kutcher sitting in the bosses chair on the set of "The Office" because he thought that was the show he was taking over as the lead.
Peter Dinkalge's ("Game of Thrones") acceptance speech for winning Outstanding Supporting Actor in a Drama Series.
We also took a look to determine how the winning shows stack up to our subscribers' preferences and it turns out: TiVo users have good taste in TV – especially in comedy!
Outstanding Comedy winner "Modern Family" is also the number one comedy show recorded for TiVo Season Passes, proving TiVo subscribers know good comedy television.
While "Mad Men" won Outstanding Drama for the fourth consecutive year, TiVo users' are still devoted to "Grey's Anatomy" which is the number one recorded drama in TiVo Season Passes.
"The Amazing Race," winner of Outstanding Reality series, is actually the seventh most recorded reality show amongst TiVo users, with "Dancing with the Stars" the number one reality show in TiVo Season Passes.
Lastly, Outstanding Variety series winner for the ninth consecutive year, "The Daily Show," is the second most recorded variety show within TiVo Season Passes, bested just by "Saturday Night Live," which hasn't won since 1993.
Congratulations Emmy award winners! What did you rewind and re-watch most in last night's show?
*This information was prepared using aggregated, anonymous, second-by-second audience measurement data analyzinghow TiVo subscribers watched the September 18 Emmy's telecast in a live and time-shifted mode. TiVo's audience measurement analysis is based on anonymous, aggregated data from a sample of approximately 375,000 households with the Emmy-award winning TiVo® service.