TiVo's Best Bet Recordings: July 5, 2011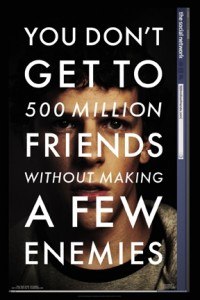 Not sure what to watch or record on your TiVo® DVR this week? Not to worry, we have your back! Find out if America's Got Talent. Take a look Behind the Music at how Ice Cube rose to stardom. End the week by saying Yes to the Dress: Atlanta. Here are some daily picks to keep you entertained this week:
Pretty Little Liars – Hanna (Ashley Benson) gets Lucas (Brendan Robinson) a date with his dream girl, but her efforts to help him backfire. Emily (Shay Mitchell) considers spilling the beans about the fake letter when her mom broadcasts the word about her scholarship all over town. Spencer (Troian Bellisario) goes in search of the truth about Melissa's (Torrey DeVitto) mysterious communication with Ian (Ryan Merriman) in the new episode "Blind Dates."
Flipping Out – Over the past four seasons, viewers have watched as house flipper-turned-interior designer Jeff Lewis struggled with the downturn in the economy, fought with clients and fired friends. As Season 5 bows, the entire quirky crew is back, and Lewis is more successful than ever with business coming in from across the country — but can he handle his lively staff and the mounting stress?
An All American Family: Anniversary Edition – Before the Osbournes, the Gosselins, the Duggars and other famous and not-so-famous families turned their lives into television fodder, there were the Louds, a California clan whose turbulent life was chronicled in the early-1970s PBS series "An American Family." This new special condenses memorable moments from that series into two hours in the lives of Bill and Pat and their children, Lance, Delilah, Grant, Michele and Kevin.
Torchwood: Miracle Day – John Barrowman, Mekhi Phifer and Bill Pullman star in this new miniseries based on the hit British sci-fi series. In the opener, "The New World," a day passes when no one in the world dies — people get injured and sick, but no one dies. Several more such days pass. Soon, the population boom threatens the world's natural resources. Someone has to be behind it all, and CIA agent Rex Matheson (Phifer) is determined to uncover the conspiracy.
The Social Network – Looking for a movie to watch this weekend? Record one of the best-reviewed movies of 2010, director David Fincher and screenwriter Aaron Sorkin's superb drama recalls the roots of Facebook through the personal experiences that prompted then-college student Mark Zuckerberg (Jesse Eisenberg, in an excellent, complex performance) to develop what morphed into the wildly popular website. Its growing pains were considerable, though. Andrew Garfield and Justin Timberlake also star.
Daily picks, most-recorded shows and more can all be found on tivo.com to help make the most of your TV time. Not at home to set a recording? No sweat. Your broadband-connected TiVo box allows you to set recordings while on the go. Learn more.
What summer program do you suggest for other TiVo DVR users?