Celebrate America with TiVo!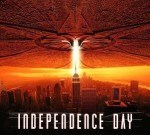 Hot dogs, apple pie, watermelon, fireworks and your TiVo® DVR are all things Fourth of July! That's right, TiVo! Your TiVo box can help you celebrate this Fourth of July weekend with plenty of patriotic and summertime programs to record, rent or purchase from Netflix, Amazon Instant Video and Blockbuster On Demand. So grab a glass of lemonade and some chips and dip and check out these great Fourth of July programs!
Independence Day – What's more Fourth of July than Will Smith saving the world from aliens?
Dirty Jobs: Fireworks Tech – Who doesn't love fireworks on the 4th of July? Join Mike Rowe as he learns how fireworks are made, set up and set off.
National Treasure – Celebrate the 4th of July by unlocking the secrets of the Declaration of Independence and many other iconic American artifacts.
This is America, Charlie Brown – No holiday is complete without good ol' Charlie Brown and the Peanuts.
Forest Gump – This all-American classic highlights some of the most historic moments in U.S. history.
Still not finding what you want? The TiVo Fourth of July Collection outlines even more great TV, movies and web videos to get you in the holiday spirit. Learn more about TiVo® Premiere Collections.
Plus, this weekend only Amazon Instant Video has select titles to rent for only $1.99. So if you are looking for other ways to fill the long weekend choose from titles like The Green Hornet, Tron: Legacy, Little Fockers and more.
Happy 4th of July from TiVo!
The titles above can also be found through Amazon Instant Video, Netflix or YouTube on your broadband-connected TiVo box. To learn more on how to access these features visit tivo.com.