TiVo's Best Bet Recordings: June 27, 2011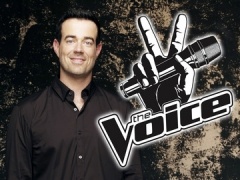 There are plenty of programs to watch and record on your TiVo® DVR this week! For reality show lovers there is Extreme Makeover: Weight Loss Edition. Drama and gossip seekers can check out re-runs of Gossip Girl. There's even something for the kids, My Babysitter's a Vampire. There is something for everyone. Here are some of our suggestions:
HawthoRNe: Renata (Marc Anthony) asks Christina (Jada Pinkett Smith) for help with his ailing mother (Miriam Colon), while Steve (Adam Rayner) deals with a visit from his father. An internal affairs investigator (Bill Engvall) comes to James River to look into the recent attack. Tom (Michael Vartan) offers Camille (Hannah Hodson) a job in the new episode "Parental Guidance Required."
The Voice: They were chosen by their musical mentors sight unseen, but one of them will be front and center as the winner of the singing competition — chosen by viewer votes — is announced. Host Carson Daly presides as America learns who will win the $100,000 grand prize and the recording contract.
Flashpoint: Greg (Enrico Colantoni) and his colleagues are called in when an anonymous phone call reveals that a white supremacist group is planning to attack several targets. The team arrests most of the group's members, but three of them escape, and each one has a bomb. Hugh Dillon and Amy Jo Johnson also star in "Follow the Leader."
Daily picks, most-recorded shows and more can all be found on tivo.com to help make the most of your TV time. Not at home to set a recording? No sweat. Your broadband-connected TiVo box allows you to set recordings while on the go. Learn more.