Happy St. Patty's Day from TiVo
As you get your green prepped for St. Patty's day let your TiVo® Premiere box help you stay entertained with the Pride of the Irish Collection. From the butt-kicking Boondock Saints to the ultimate heart fluttering love story P.S. I Love You, there is an Irish tale for anyone.
Here are a few picks you'll find in this collection:
The Boondock Saints: Sensing a God-given mission to cleanse the earth of all evil, twin brothers Conner and Murphy set out to rid Boston of crime. But instead of joining the police force, these Irish Americans decide to kick criminal butt their own way.
Gangs of New York: Amid the savage Irish and Italian rivalry that dominated New York City in the mid-1800s, Amsterdam Vallon (Leonardo DiCaprio) hunts down his father's hateful murderer, Bill "the Butcher" Cutting. Along the way, Vallon falls for the charms of a streetwise pickpocket (Cameron Diaz).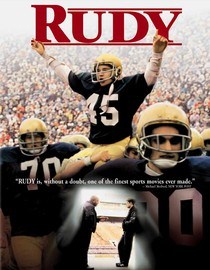 Rudy: In this fact-based drama about the triumph of the human spirit, scrawny high schooler Rudy Ruettiger dreams of playing football at Notre Dame. But his father can't afford to send him, so he ends up at a college across the street instead. Undaunted, Rudy eventually transfers to Notre Dame, where he takes on duties assisting the groundskeeper and joins the school's practice squad.
Tasting Ireland: Bobby Flay travels to Ireland to experience the tastes and flavors of his homeland
TiVo Premiere's Collections feature highlights the best that television and the web have to offer – all grouped into fresh, fun and up-to-date categories. You can explore topical collections, event-driven collections, seasonal selections and groups of shows related to something new, interesting or popular.
To learn more about TiVo Collections and other TiVo Premiere box features visit www.tivo.com.